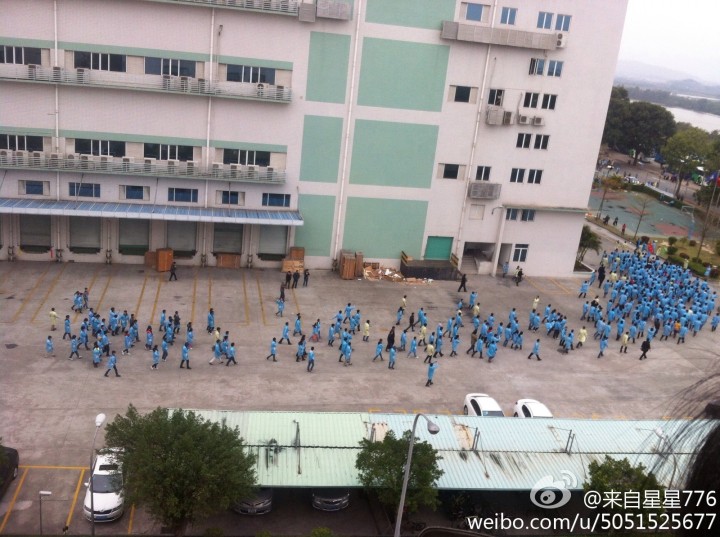 Factory workers in Shenzhen have been on strike for over four days now protesting the takeover of IBM's (NYSE:IBM) server unit by Lenovo (HKG:0992). The demonstrators argue that those who chose to leave due to the takeover weren't offered sufficient severance packages. Reuters reports the companies haven't responded to the 1,000-plus strikers. The factory's entire production has been shut down.
Lenovo announced it would sell its server unit to IBM in January for US$2.3 billion.
The story has gone viral in China, so we decided to scour Sina Weibo for ground-level photos of the strike. So far, everything looks non-violent. Some of the images are poor quality, but here's what we found:
(Editing by Josh Horwitz)
Have Your Say!