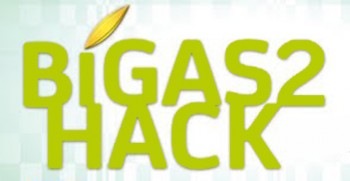 The agricultural sector tends to be one of the most neglected sectors in the Philippines. In fact, many people in urban areas work as farmers to make a living. Tapping into this premise, Philippine telco Smart Communications and the International Rice Research Institute (IRRI) wants to use technology to boost farming. It organized a software and hardware development contest dubbed Bigas2Hack (bigas meaning rice grains).
Though they are not real startups yet, these ideas can surely evolve into working technologies that could help improve farming practices in the Philippines.
Butil – a stationary camera linked to a system that can measure a plant's greenness, density, and leaf length, thereby eliminating the need for farmers to measure these plant characteristics manually.
Team Hackalyst – a web-based interface to aid the Philippine rice institute's software for rice yield and growth.
Rice Calculator – an online tool that contains a variety seed selector and many calculators that will help rice farmers determine profitability, moisture loss, and milling quality, among others.
Visitors Kiosk project – an application that allows people to virtually visit IRRI's Riceworld Museum, a learning center where farmers can get knowledge and insights about rice production and the many uses of rice.
Weather-on-the-Go – a web application that sends real-time weather changes and forecasts via SMS.
Harbest Deal – a platform that seeks to establish communication and facilitate transactions among farmers, rice traders, and IRRI.
The contest was divided into long-term and short-term challenges. Participants under the long-term challenge were given a month to create working hardware or software. The participants under the short-term challenge were given 24 hours.
Francis Lai of Butil says, "it is always a challenge to get external support for a project," but highlights that he is pleased that there was government and corporate support in the hackathon. The winning teams were invited to work further with IRRI for the implementation of their projects.
It looks like the hackathon has promise. Apart from the Philippines, IRRI has also been invited to stage a similar hackathon in India.
(Editing by Paul Bischoff and Steven Millward)

Facebook Conversation
comments