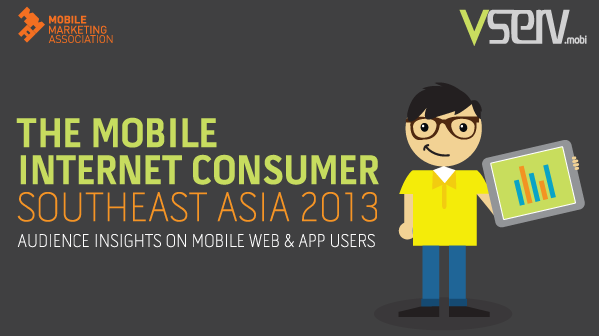 Of the one billion internet users in Asia, 623 million access the web through their mobile phones. Indeed, Asians are increasingly using their smartphones for internet purposes, and the Philippines is no exception. Last July, research firm TNS' survey revealed 53 percent of people in Metro Manila already own a smartphone. Following this, the Philippines records the highest number of downloads of games and apps among Southeast Asian countries. This is according to a recent study by mobile advertising firm Vserv titled "The Mobile Internet Consumer Southeast Asia 2013".
It reveals that 78 percent of mobile internet users in the Philippines downloaded a mobile game or an app in the last month. In addition, almost half of Filipinos are interested in mobile ads that help them download mobile content. The Philippines has the highest proportion of 18- to 24-year-old mobile internet users in Southeast Asia at 36 percent, compared to the 28 percent average in the region.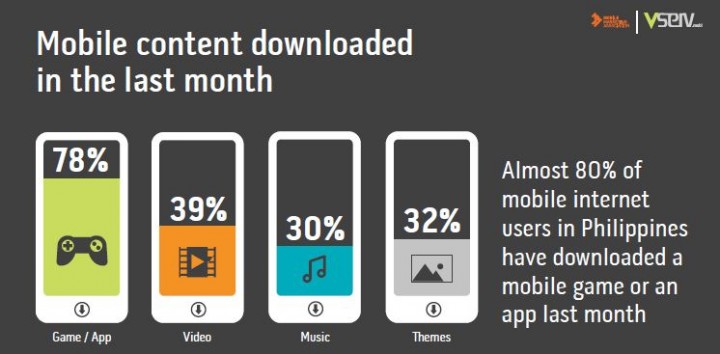 However, apart from games and apps, downloads of videos and music are not peaking the same way and are relatively lower than the region's average. One possible reason is the fact that users can easily get free games and apps from Apple's App Store and Google's Play Store, which is not very likely in the case of legal sources of videos and music. Again, it is parallel with the findings that reveal more than one-third of the mobile internet users in the country are students or unemployed people. This means, more often than not, they are not willing to download paid videos and music.
Mobile usage in Southeast Asia
Nonetheless, this study shows that the Philippines is not far behind its neighboring countries in terms of mobile internet usage. Looking at the Southeast Asian region in general, apart from email and chat, mobile internet users like downloading content on their mobile phones. Around half of the 3,000 respondents across the key markets in Southeast Asia – Indonesia, Malaysia, Philippines, Singapore, Thailand and Vietnam – have downloaded games and apps (67 percent), and videos (46 percent) in the last month.
The study states that "mobile internet user[s] in Southeast Asia [are] young, educated, and seek downloadable content." This can be a signal for startups and businesses to tailor-fit more mobile-based products and services to the youth. Considering this region is still an emerging market, we can expect this trend to further increase within the coming months and years.
(Source: Inquirer.net)
(Editing by Paul Bischoff)

Facebook Conversation
comments