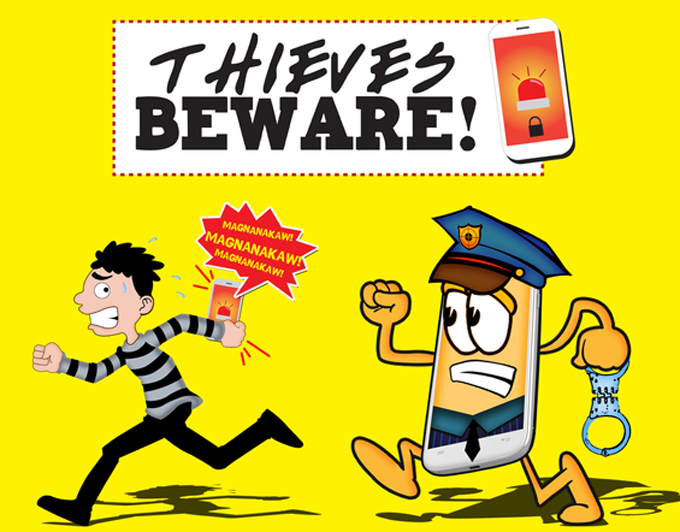 In the Philippines, smartphones are one of the more coveted items among pick-pockets. Last year, around 6,600 mobile phones were reported stolen from January to June. Hoping to address this issue, Philippine smartphone maker MyPhone launched an anti-theft available on select devices.
The app, titled Theft Apprehension and Asset Recovery Application (TARA), makes a loud alarm once the phone is stolen. The alarm noise is more than just a siren, however – an automated voice screams "magnanakaw" ("robber" in English) repeatedly, thereby making it crystal-clear to nearby pedestrians that the phone in question has been snatched .
To activate the alarm, users must simply register for the app and input a secondary mobile number along with a unique six-digit PIN code. Once the phone is stolen, the user simply needs to text "LOCK" plus the six-digit PIN number (example: LOCK123456) to the stolen device. Alternatively, users can call the TARA hotline numbers.
Once the alarm goes off on a stolen phone it will continue to sound, even if the phone is on silent, or turned off, or replaced with a new SIM card.
In addition to activating an alarm, the app will automatically wipe all data inside the stolen phone and monitor screen lock attempts by the thief.
Defeating the thief
MyPhone has made this possible by embedding TARA software into the phone's actual chipset. However, the software is only available for a number of models that will come out in the coming months. MyPhone president Jaime Alcantara says that MyPhone will release low-cost handsets at around Php 1988 ($45) that contain the TARA app.
TARA is quite similar to Apple's Find My iPhone app except that it doesn't locate the phone itself, which is one of the downsides to it. Plus, sending an SMS may take a while and therefore reduce the chances of getting back the phone if the thief has already dashed off. Moreover, even if the people nearby the thief bother to intervene and take the phone back, it's not clear how the phone can be returned to its owner.
Regardless, TARA remains a helpful app. We noted that MyPhone is one of the leading domestic mobile brands in the Philippines today. Jun Lozada, the developer of the app says that while theft itself can't be prevented, the app will help prevent thieves from making money by selling other people's phones.
(Source: Inquirer)
(Editing by Josh Horwitz)

Facebook Conversation
comments