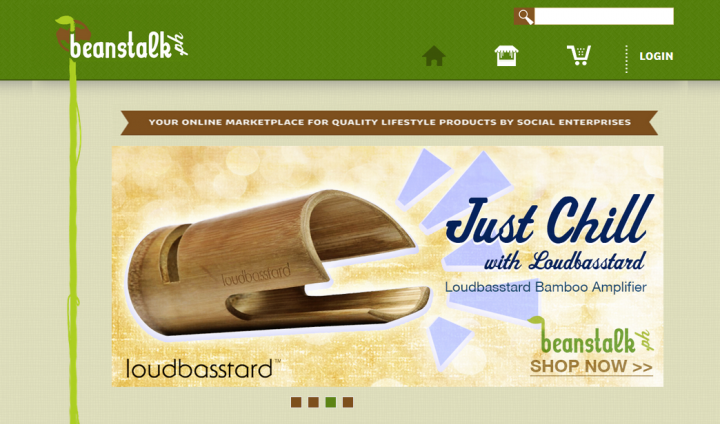 E-commerce
is nothing new in Asia. And pairing a good cause with it – AKA
social enterpreneurship
– is a trend we've started to notice in some startups. In the Philippines,
Beanstalk.PH
is one example. Beanstalk.PH is a product of a group of students working on a thesis together. They decided to pursue it further after graduation. Its agenda is simple: carry products of social entrepreneurs. Beanstalk.PH's Adriann Caldozo says the team wants to help spread the culture of social entrepreneurship. He adds:
Customers can have fashionable products while empowering communities.
The site already has 11 social enterprise partners including: Loudbasstard, Artwine, Jacinto & Lirio, and more. These social entrepreneurs create unique Filipino-made products while also sharing part of their profits with others. Beanstalk.PH chooses its partners carefully by looking at the nature of their business and quality of the products, among other factors. It caters to any merchant who sells products for a good cause. The site has a simple-to-use interface. On its home page, it features some of its newest products. Online shoppers can find products through the brand or products filters, or they can use the search option.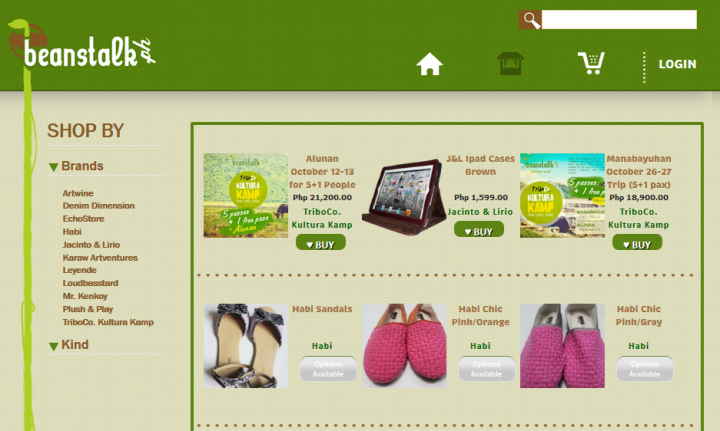 Payments are currently done through direct bank deposits, but Adriann says they are also currently shifting to allow electronic payment processing through startup Qwikwire. Beanstalk.PH takes a commission from every item that's sold. But it doesn't charge the merchants for posting their items. Since it officially launched its site in May, the startup is already gaining 1,000 unique visitors per month on average. A similar startup, ShopforSocial is working toward the same goal in Singapore. With so many e-commerce sites popping up in Asia, it would be nice to shop while giving back to communities. (Editing by Paul Bischoff)

Facebook Conversation
comments