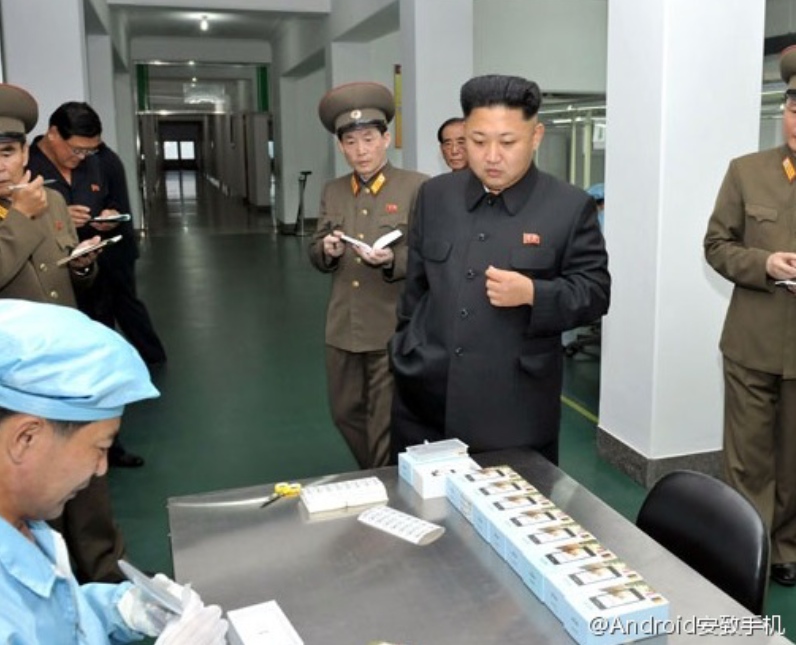 North Korean leader Kim Jong-un has checked out – and given two fat thumbs up to – a brand-new homegrown smartphone. In new pictures that emerged this weekend, the young leader is seen touring a factory that apparently makes the phone, which is dubbed the 'Arirang'.
Though the images are new, Chinese media reports that the tour happened back on May 11 UPDATE: Actually, the tour occurred at a factory called the "May 11 Factory". Kim Jong-un is said to have declared that the Arirang phone "could not be better."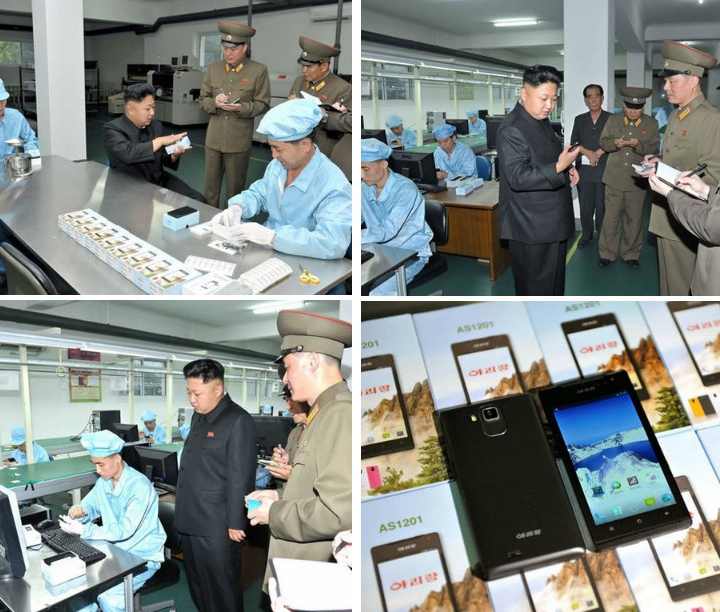 The Arirang phone appears to be an Android device, as seen by the standard Android app icons on the phone's homescreen. Just last week we looked at a North Korean tablet called the Samjiyon, which was reasonably good apart from lacking wi-fi. While North Korea has over two million 3G subscribers, it's not clear how many of those are tourists, or privileged officials.
One likelihood with this North Korean Arirang phone is that all the parts are actually made in China, and final assembly is done in North Korea. Or, possibly, the whole smartphone is made in China, and only the final boxing is done in the rather sparse plant that Kim Jong-un toured.
Perhaps eagle-eyed, gadget-loving readers can spot if the Arirang is a rebadged phone from a Chinese white-box manufacturer.
(Source: Caijing – article in Chinese; Images collected from various Weibo users)
(Editing by Willis Wee)

Facebook Conversation
comments