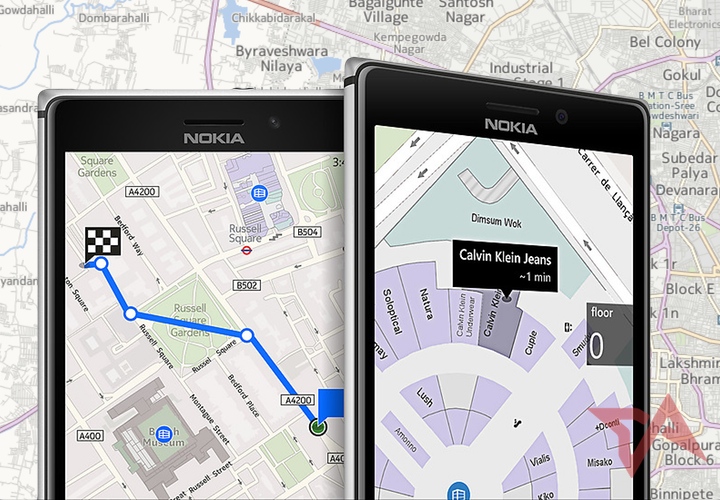 From ancient hand-drawn charts to today's modern GPS and internet-based navigation systems, the art of cartography has come a long way. Maps are now an integral part of modern day smartphones and in-car systems.
Interestingly, tech companies like Google, Apple, and Nokia have been at the forefront of embedding their technology and devices with digital maps, satellite views, photos, and location-based information and data to help businesses as well as regular people. But there has always been a big question as to the accuracy of these online maps – especially when it comes to large countries like India. In fact, Apple faced huge criticism for the flaws in its own map application upon its premature launch.
HERE, formerly known as Ovi Maps and Nokia Maps, is a business arm of Nokia (HEL:NOK1V; NYSE:NOK) that offers maps and location-based data. Today Nokia HERE rolled out its community mapping pilot program in India, the first major country to get it. The project combines industrial data collection methods with a crowdsourced mapping initiative.
The human touch
Unlike most online mapping programs, which heavily rely on satellites and automation, Nokia's project gives human elements equal importance in the whole mapping process. The aim is to make it far more relevant and precise – an especial challenge in such a geographically diverse country as India.
Pino Bonetti, Nokia's senior marketing communications manager, revealed the latest development on Nokia's official blog this evening. Michael Halbherr, HERE's executive vice president, explains:
Sophisticated map making is already a human- and capital-intensive business. Add to this the fact that the world around us is constantly evolving with the addition of new roads, new infrastructure and even new names, and cartographers simply can't keep up.
A team of over 1,000 people from the regional HERE team will work in India along with local experts from more than a dozen universities and colleges across the nation. Nokia addresses these young students as local experts, who will get the chance to contribute to the project as well as experience working on applications like Nokia's Map Creator.
The Map Creator tool allows users to add missing content or information such as streets, bridges and other details that actually help make maps more detailed and accurate.
Nokia is the second largest phone brand in India, and one of its few strongholds anywhere on earth.
The Nokia HERE apps are available for Asha and Lumia (Windows Phone) models.
(Editing by Steven Millward)

Facebook Conversation
comments