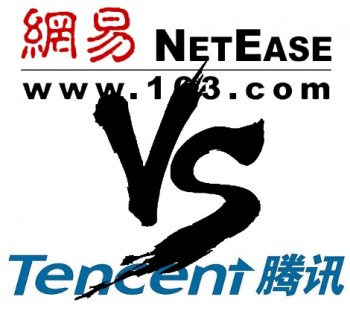 It seems to be a contentious time in China's internet sector. Baidu is taking Qihoo to court again, and web giant Netease has released an open letter that accuses Tencent of copying some features and design from its cloud music app. Although it doesn't seem like Netease is ready to take things to court just yet, it does claim that Tencent's QQ Music app has violated some of its design patents. Here are the two apps side-by-side (QQ Music is on the right):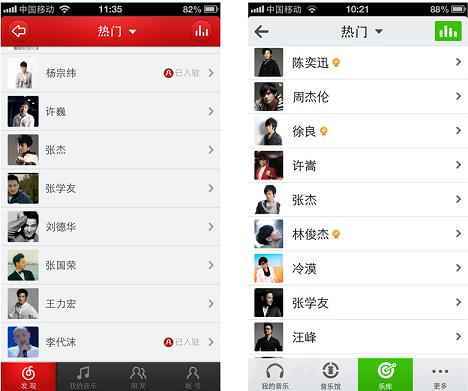 Is there actually copying going on? It's hard to deny that the apps share some resemblance, both in aesthetic design and in features. Of course, that doesn't necessarily prove any copying happened (neither one of them looks particularly unique), but unfortunately for Tencent, its reputation for copying has preceded it here. In a poll asking more than 30,000 TechWeb readers what they thought of the accusation, 77.5 percent chose "There's nothing Tencent won't copy." (The other options were "Netease copied it", which got less than one percent of the votes, and "Neither app looks good anyway", which got 22.2 percent).
Of course, as some cynical users are pointing out, Netease has even more interest in usual than turning the public against Tencent these days, since Tencent's WeChat app is the 800 pound gorilla its new Yixin app has to contend with. But Netease has been accusing Tencent of copying its apps since long before Yixin, so perhaps this is just how Netease approaches PR.
(via TechWeb)

Facebook Conversation
comments