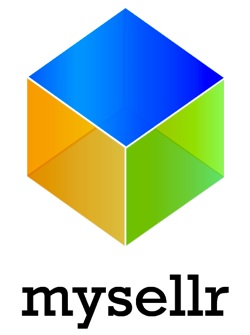 Facebook and e-commerce have something in common in Indonesia: They are both huge, yet still have a lot of potential here.
Many people are making an effort to combine the two, something that has come to be called F-Commerce (Facebook Commerce).
MySellr is an Indonesian start-up trying to meld them together, working on it since March and are now in their final beta version. We talked with Hermawan Tjakradiwiria, the co-founder and CEO of MySellr, in an effort to learn more.
---
1. Can you explain to our readers what MySellr is?
---
MySellr is a startup company providing an e-commerce application inside the largest social network website, Facebook. Through MySellr, anyone can setup a fully working e-commerce [site] within their Facebook Fan page and turn their fans into paying customers, for free.
---
2. How big is your team currently? Are you hiring?
---
In Indonesia, we have four developers, one designer, two sales persons, and two interns working right now. In Sweden, two of my partners are working full time and we are hiring five telemarketers by end of next week. In Romania, we are preparing our launch by getting some help in legal and technical issues from our partner's company.
---
3. You are Indonesian yet you are currently based in Sweden. How does that affect how you manage your startup?
---
I'm now based in Jakarta to handle the development/product. So, you can think of MySellr as 100 percent made in Indonesia by Indonesians. We also already have plenty of stores registered in Indonesia.
---
4. When are you going to launch officially?
---
We will launch in Sweden by this middle of this month. As for Indonesia, we have opened the service a while ago, but we haven't done any proper marketing. Yet.
---
5. What is your target for MySellr this year?
---
We would like to grow organically and expand to several countries. Scandinavia (Sweden, Norway and Denmark), Romania and Indonesia. We are also in a negotiating process to launch sales office in the Balkan region. We want to build a great and working product where our users can experience the benefits of it. In term of users, we are hoping to acquire as many paying customers as possible. Therefore, we would like to focus our sales in Europe at the beginning.
---
6. I believe that you are also watching over the progress of Indonesian start-ups. What is your opinion of that scene?
---
It's great! we're slowly working our way up. We need more support by the government and complete understanding on how important it is by the general public. However, it's lacking hype and good quality products. And access to capital proven to be really difficult.

Facebook Conversation
comments