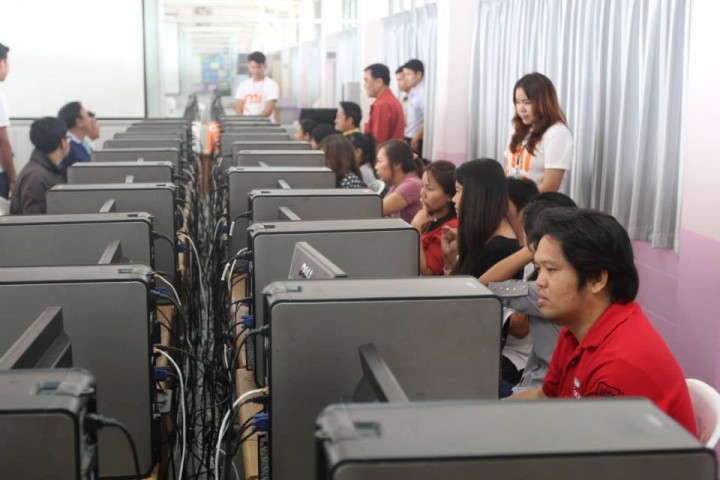 Binumi, an online multimedia library and video editing platform, officially launched in Thailand about a month ago. Before that, it was in private beta for about a year but had to pivot.
Instead of just being a stock footage website for the masses, it has shifted its focus to education. The site recently announced a partnership with True Click Life, which is Thai telco True's project for promoting better education, to allow schools in the country to integrate dynamic multimedia as part of their curriculums.
The platform is currently being used by more than 50 Thai schools. That's over 150,000 students being enrolled into Binumi's system.
According to British-born film maker Anthony Copping, Binumi's founder and CEO, the company's mission is to be a cost-effective platform for people to make video stories from anywhere in the world.
The CEO also explained why the company went under the radar for over a year:
We've hidden ourselves away because we wanted to focus on the product so much. We needed to know it worked well before we went public. I'm proud of my fantastic team here.
So I assume the company is ready for its comeback now.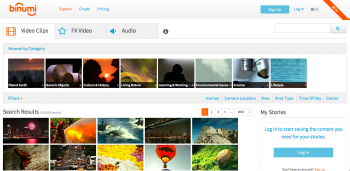 Why education?
Anthony believes that education needs more video content, and that it will be a major part of the classroom. Binumi allows teachers to create and assign exciting and dynamic courseware and projects easily. Furthermore, students can complete video stories on multiple subjects on any computer at any time.
Binumi also allows users to create stories collaboratively by sharing their story timelines and completing assignments through group work.
Anthony added that the company works closely with individual schools. It takes a look at their syllabuses and works together with them to understand what students need. From there, it creates customized templates and content for the schools. In the future, Binumi plans to inspire teachers to create templates based on their lesson plans, in addition to what the platform provides.
Convincing teachers is tough
Changes can be difficult. Anthony says that one of the most challenging parts of operating the company is educating users. Having multimedia available in schools for teachers and students sounds good, but that's only if you can convince the teachers to change the way they have been educating for years.
The challenge is even greater considering that some teachers in Thailand's rural areas don't even know how to use a computer.
However, Anthony is confident the company will pull through. Binumi now has more than 33 staffers consisting of a technology team, content creators, and teacher trainers. The company provides tutorials in both Thai and English to schools that are interested in using the platform. To make the service more appealing, Binumi offers a more than 50 percent discount for public schools.
Future plans
The company now focuses on public schools but international and private schools are on its radar.
Although the company is based in Bangkok, its service is available globally. The company has strong partnerships in the Thai market, but it also sees some interest from schools in China and Singapore.
It is aiming to grow outside of Thailand in the next year. It also wants to better understand school syllabuses and how they relate to story templates.
Anthony said that the growth is actually stronger than he anticipated, therefore the company will be looking for Series A funding soon.
(Editing by Terence Lee and Charlie Custer)

Facebook Conversation
comments