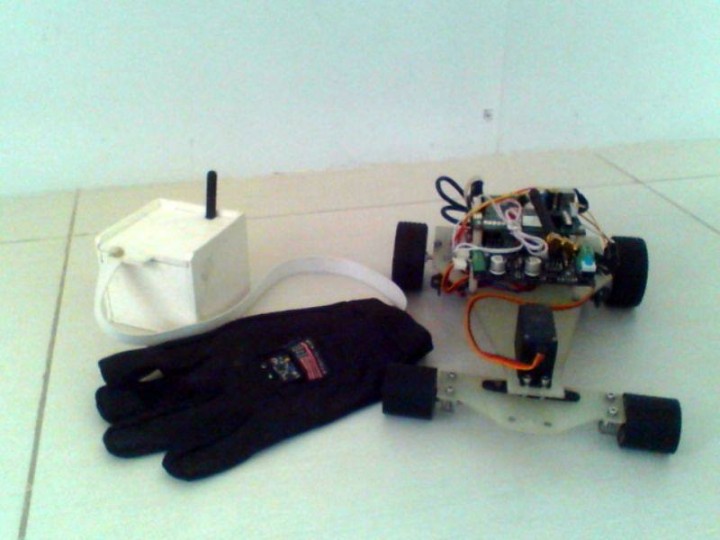 Vietnamese startups are not yet known for their hardware, but that is quickly changing. Folks like Misfit Wearables, with their headquarters in the Valley, have their entire engineering and product team here in Vietnam. There's a new battle between S-Bike and SmartBike locking and tracking devices on the way. And Samsung and Nokia both have billion dollar factories churning out millions of smartphones out every year just outside of Ho Chi Minh city. Maybe Vietnam's time is coming soon.
The most promising indicator of Vietnam's hardware startup potential can be found in its universities, where teams like SetechViet are turning into full-fledged companies. MultiGlove is my latest find. It's a young team of undergraduates that invented a multi-sensor glove that can control objects in three-dimensional space.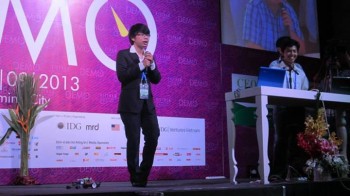 At DEMO ASEAN, MultiGlove's team showed off the device, one teammate held the glove aloft while it remotely controlled a remote-control car on stage. Not only was the movement precise, it was fast. As MultiGlove's founder, Dinh Huy, remarked to me, the idea came from looking at the limitations of Microsoft's Kinect:
I was toying with my brother's Kinect and I thought of a way to reduce the latency. The Kinect took a while to confirm a user's movement due to the complexity of image processing. And we thought why not make the user carry the sensor. That was a hillarious to consider but we tried and to some extent, it worked. That's it.
What's next for the MultiGlove?
With the MultiGlove's precision and speed, Huy believes that it can be used for a number of cases. His favorite, of course, is gaming, but he notes that it can also be used in the home.
If we can do motion-pattern recording the glove can have great use in controlling household electronic devices. For example, turning a light off and back on with a circle of your hand or controlling a song with hand motions.
Thus, this means that Huy's customer base would be quite niche.
I think the main customers are technology-loving people and the glove can also be bought by developers. For example if he wants to develop a gaming system which interacts with human motions without a camera. Right now people can use the glove to play Fruit Ninja on a computer with their hand in mid-air.
What's next for the student startup?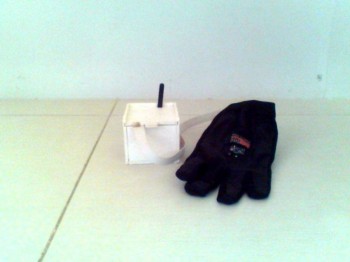 Moving forward, the MultiGlove team is looking to release the device to the market by mid next year. The team currently relies on funding and support from their university, but will soon spin it out into their own company.
I noted to Huy that Kinect is already widespread in the market, and there are products like Leap Motion, which are quite affordable, very precise, and do not require wearing a glove. Huy notes that both Leap and Kinect require that the user must be near the sensor for use, whereas the MultiGlove would not require such proximity. He is also hoping to sell the product for less than $30.
It cost us $40 for the prototype, but the prototype had a lot of unnecessary parts that came in bundle. We'll be reducing productions costs considerably in the near future.
(Editing by Charlie Custer)

Facebook Conversation
comments