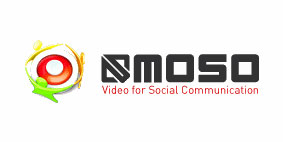 MoSo stands for movie for social communication. The service is an easy-to-use movie creator/editor for Mac, developed by Shinji Murakoshi from Japan. So far, the app has attracted over 100,000 downloads on the Mac App store. A pretty cool achievement for an app that is just a couple months old.
Murakoshi recently visited Singapore and demonstrated his app live at PennUp and at Hackerspace.sg. MoSo essentially helps users to create fun looking videos within a few clicks. Unlike other video creator software, the Japanese video editing Mac app isn't restricted by a time line. All users need to do is to press record and edit the movie in real-time. It's aimed at casual movie-makers but professionals can also use MoSo for its fun-loving effects. Users are also able to export and share the video to sites like YouTube and Facebook with just a couple of clicks.
Murakoshi explained that his team was inspired by visual jockeys in dance clubs where they have to mix videos, effects, and music in real-time. Some video editing software currently on the market isn't exactly fun or easy to use, so they saw an opportunity to step in.  Catch the (user-made) video below for a good overview of the application.
The MoSo app is currently available for free on the Mac App Store. Interestingly, Murakoshi also revealed that there will be an iPhone version released in the fall.
"With MoSo, it's easy, fast, and fun. Users don't need to read thick how-to books to create a video. You will know how to use Moso once you play around with it. It's free at Mac App Store," said Murakoshi.
You can download Moso here (iTunes).

Facebook Conversation
comments