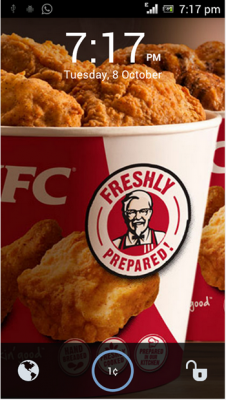 Have you ever looked at an advertisement that's trying to sell you something and thought, "They should be paying me to look at this." Well, now all your sarcastic dreams can come true with a new Android app from India, PaisaSwipe.
It's pretty simple.  Each time you swipe it away, one cent ($0.01) is deposited into your PaisaSwipe account. You can earn up to $5 per month, and possibly more if you get your friends to sign up. As the app description says, "it is the easiest money you will ever make."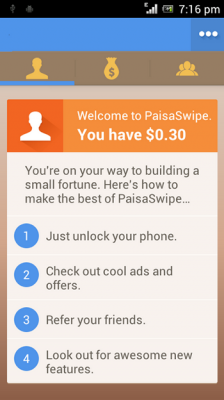 PaisaSwipe says similar apps like Cash Slide in South Korea and Locket in the USA have been very successful. Like its American and Korean counterparts, it's only available domestically, but is looking to expand to other countries in the near future.
Still in beta, the app has already signed up big clients like McDonald's and KFC for one-month free trial runs. PaisaSwipe hopes to get 100,000 users this month and raise $1 million in investment over the next six months.
If you're in India and you'd like to give PaisaSwipe a try, you can download it on Google Play. You can cash out either with PayPal or get online gift cards, prepaid mobile recharge money, or even donate the money to charity. Korean and American users can check out Cashslide and Locket, respectively.
(Editing by Willis Wee)

Facebook Conversation
comments