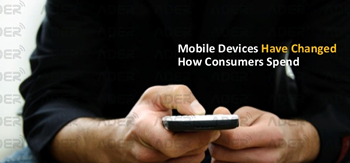 Internet ads in the West are generally considered successful if they average one click per 100 views. That's a far cry from China, according to a new study by Renren Games (a subsidiary of the Facebook-like Renren). The company reports 53 percent of Chinese mobile internet users admit "their consuming behavior was influenced to some extent by mobile ads."
The survey results are even more interesting when stacked up against Google's similar report from two years ago. 50 percent of users noticed mobile ads in 2011, and 32 percent of those made a purchase. In 2013, Renren reports 66 percent noticed ads, but a smaller proportion, 24 percent, say they were affected enough to buy products in 2013.
All that might be affected by growing smartphone usage. Two years ago, 40 percent of mobile internet users in China used Symbian, 20 percent Android, and 10 percent iOS. Today, Android holds about 65 percent of the market, while Apple takes most of the remaining 35 percent, according to Flurry and stats from Umeng.
In 2011, iResearch predicted mobile ad expenditure will reach $1.4 billion in 2015 in China. You can take a peek at Renren's slides below for more information and insights on mobile advertising and e-commerce in China. Here's a few more salient points:
71 percent said they won't go outside without their mobile device in hand
76 percent have made mobile purchases
46 percent would choose their mobile device over TV sets and desktop computers
74 percent are looking at more purchases from mobile
27 percent say they are more receptive to graphic ads, 20 percent to text ads, but only nine percent to video ads
(Editing by Steven Millward)
Have Your Say!