If there's one thing you need to know about e-commerce in Singapore, it's definitely booming in the past few years. Blogshops are hot, local labels are bringing it international, and some e-stores are taking it further via collaborations with international designers.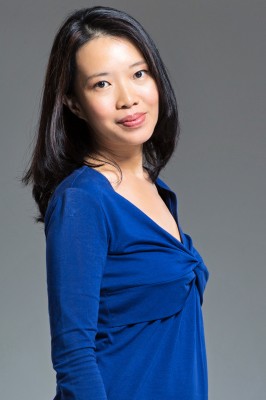 Milky Way founder Kay Wong (pictured right) is in the midst of this e-commerce battle. She runs an online store for maternity clothing while juggling three children. She says it's important to have a mentor that comes from a traditional business background – in Kay's case, her father.
We sat down with Kay to talk about juggling the roles of a mother and a businesswoman at the same time. She believes both require the same range of skills of being level-headed in the midst of chaos.
Vanessa: Tell us a little about yourself.
Kay: I grew up a middle child in a family of five. I loved drawing, and would spend afternoons doodling on thick drawing pads that I saved up to buy. I also learned to use the sewing machine – an Electrolux machine which belonged to my mum – when I was about nine years old.
What's your online business about, and what is your role?
Kay: Milky Way offers maternity and breastfeeding clothes, designed and mostly manufactured in Singapore. We also have a worldwide network of distributors and resellers in countries such as Brunei, Australia, the Netherlands, France, and the United States. Our sister site in the United Kingdom was launched in July this year.
At present, I have four ladies working with me on flexi-time on various aspects of the business, such as customer service and inventory management. I still oversee the entire production cycle of our products as well as manage the branding, marketing, and expansion plans of Milky Way.
How and why did you get started in this industry? What made you decide to be an entrepreneur?
Kay: It started nine years ago with the birth of my first child. I was breastfeeding and was looking for breastfeeding clothes, which were limited at that time. I felt I could do a much better job, and with my background as an information architect and project manager at an e-solutions company, it seemed a logical progression to set up an online store.
But for all my enthusiasm, I later found out that setting up the online store was actually the easiest part of getting the business off the ground!
What were the steps taken to expand out of Singapore, and what measures were there in place to keep the "Singaporean" flavour there? How do you ensure that you can cater to both international and local audience in terms of fashion?
Kay: We are constantly looking for overseas resellers to carry the Milky Way brand. I am happy to say that being a Singaporean brand is a strong selling point and we try to live up to that by being efficient, reliable, and capable of delivering top notch products. Recently, we worked with Singapore artist Adeline Yeo to produce a special collection called Something Beautiful.
I do not think there is a big difference in terms of fashion for both the international market and the local market – in fact our Singaporean mothers are some of the most sartorially sophisticated ladies around. Their discerning tastes in fashion is certainly world-class.
How do you maintain the personal touch while expanding aggressively to other markets?
Kay: As we are an online store, we ensure that the customer feels looked after during all levels of their interaction with Milky Way – from the ease of navigation of the website, to the tone of our messages, and fast responses to their queries.
We recognise that we do not have the luxury of a face-to-face interaction that can be important to creating a good customer experience, so the online experience has to be memorable.
For our international partners and resellers, I maintain personal contact with each of them via email. I've also visited my partners in the Netherlands and the United Kingdom. I'm looking forward to paying more visits to other countries in the future.
Did you face any challenges in particular?
Kay: Production decisions were – and still are – the most challenging aspect of the business. In the quest to find the right manufacturers and suppliers, I have had many doors closed in my face. There were instances where samples were taken and not returned, and others where I received poorly manufactured products.
Fortunately, I eventually found a reliable manufacturer in Singapore with good workmanship and we have been working together for the past nine years.
How do you seek out relevant mentors and people for help?
Kay: My mentor is my father who works in the shipping industry. He taught me about integrity in running a business, about treating the staff well and all the good old-fashioned stuff about running a traditional business.
In 2012, I joined a business networking trip called Spotlight Singapore, and travelled to Bratislava and Prague with a group of business delegates. It was an enriching experience as I learned a lot during my interactions with fellow entrepreneurs about their businesses.
Do you think your gender has played a role in helping you gain an advantage over your male counterparts? Has it been a disadvantage in any way?
Kay: Being a mother of three kids (they are nine, seven and four years old) has definitely made me a better business person. Motherhood entails the same skill-sets required for a level-headed businesswoman, I should think!
A mother with young kids needs to stand her ground and not be moved by antics and whining. She needs to be fair in settling disputes. She needs to be resourceful in the face of limited time and energy. She also needs to be a convincing and strong leader. Most of all, she needs to be assertive with her decisions.
Being in an industry catering to women, I did not have to deal with much discrimination as compared to a male-dominated industry. Having said that, the only form of discrimination I felt must have been in the early years when suppliers and manufacturers could sense my inexperience and talked down to me. But, those were part and parcel of the learning curve – nothing too painful.
In your opinion, what are the necessary skill-sets and attitudes required to succeed in the technology and startup industry?

Kay: It is important to keep the team nimble to adapt to constant changes. While the team is happy with what they are doing right now, they must be ready to pick up a new skill, expand their portfolio, or move in a new direction.
My staff has been always been game to try new things with me. Because of that, Milky Way has been able to grow. This makes me appreciative of my team.
Do you have any advice for fellow female entrepreneurs?
Kay: Let's celebrate our uniqueness and strengths. Being authentic is important. The people you are dealing with will be able to tell if you are genuine.
How do you strike a balance between work and personal life?
Kay: Throw the ideal of having a balanced work and personal life out of the window, because it is misleading. And if you are a perfectionist, it will frustrate you to no end trying to find that balance.
A more useful way of looking at things is how one manages priorities, and being at peace with the trade-offs. For me, growing the business has been at the expense of my personal time. But it is a choice I happily make.
How do you juggle being a female entrepreneur and a mother? What advice can you give to mums out there?
Kay: It depends on the priorities of the person. If you've decided to become your own boss so that you can have more control over time for the sake of your family, then you need to be prepared that there will be times when the business has to take a backseat when family needs arise. And be grateful that you have that control.
See more interviews in our Female Entrepreneurship series: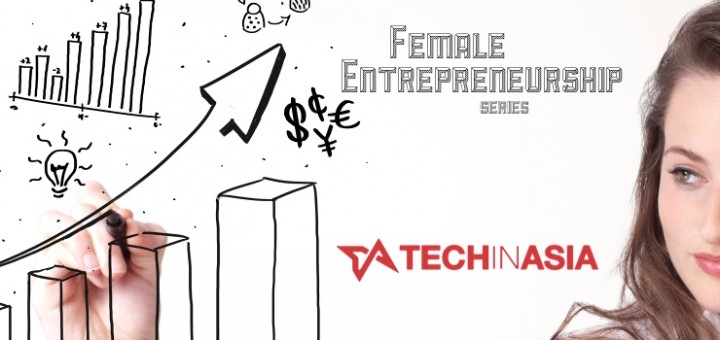 (Editing by Steven Millward)

Facebook Conversation
comments