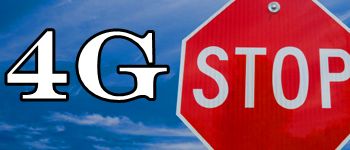 Many in the media have reported that China's 4G licenses would be handed out on September 28, but the MIIT announced today that those claims were 90 percent rumor. Someone could spend three years in jail for that. An official date is still yet to be announced, and it's unclear whether China Mobile's (NYSE:CHL; HKG:0941) licenses (TD-LTE) will be released at the same time as China Unicom's (NYSE:CHU; HKG:0762) and China Telecom's (NYSE:CHA; HKG:0728) (FDD-LTE).
UPDATE September 25, 2013 @ 10:10: The MIIT announced (article in Chinese) 4G licenses will be released "before the end of the year," but has not said anything more specific than that.
China is ready for 4G. All three major telcos have invested in both FDD-LTE and TD-LTE infrastructure, testing tens of thousands of 4G base points across major cities. 4G-compatible phones are widely available in both domestic and foreign brands. So what's stopping China from rolling out 4G to consumers?
The government. Specifically, the Ministry of Industry and Information Technology (MIIT), which controls the distribution of 4G licenses. It's as if someone opened a bar, had customers arrive for the grand opening, the taps are full and the people are thirsty, but the local county official hasn't showed up with the liquor license.
So why did everyone think September 28 was going to be an early Christmas? Previously, the MIIT said it would "promote" 4G licenses on that date, which apparently doesn't mean they will release them.
The announcement must be especially heartbreaking for China Mobile, who likely requires the 4G rollout as a precondition for a deal with Apple to sell a TD-LTE version of the iPhone. Additionally, China Mobile has invested the most in 4G infrastructure.
One report from Sina Tech (article in Chinese) even suggests the rest of the consumer tech world won't take China seriously until it has 4G capabilities.
(Source: Techweb)
(Editing by Josh Horwitz and Steven Millward)

Facebook Conversation
comments