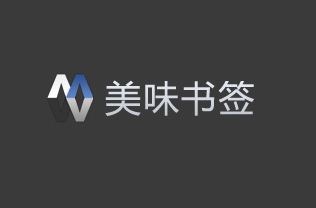 Many of you might recall that Avos, the California-based internet company of YouTube co-founders Steve Chen and Chad Hurley, acquired social bookmarking service Delicious.com about a year ago. Skip to one year later, and the company has launched a fork of Delicious for the Chinese market. It's called Mei.fm, or in Chinese měiwèi shūqiān, which literally means delicious bookmarks. And if you check out the logo, you'll see the familiar Delicious colors are still there.
I've been a long-time Delicious user [1] and I was pleased to hear about this. Much like the new-and-improved Delicious, which has a big focus on photos in its new 'stacks' feature, Mei.fm also is very photo heavy on its home page and – like the new Delicious – ostensibly aspires to become more of a 'daily destination' than just a personal bookmark service. To that end, you'll find dedicated sections for entertainment, lifestyle, travel photography, sports, hot news, and more.
The service launched in beta on April 1st. And when I got in touch with the Avos team, a representative explained a little more about Mei.fm:
[Mei.fm] was forked from Delicious.com and has since become a separate product… The product is still in flux, but Mei.fm is mostly similar to the new Delicious.com right now. There will be more difference in future, because it is a product for Chinese users.
I was initially disappointed to see that Mei.fm doesn't support the tagging function that served Delicious so well in the past. I really enjoyed using it to find the latest bookmarked links about any given topic. But I'm told that Mei.fm will rely mostly on search and recommendation for content discovery.
It will be interesting to see how the Mei.fm fork grows apart from the service which spawned it. But we can likely expect some microblog integration to save links as you can on Delicious using Twitter, I would guess.
Avos was also in the news over the past week when it launched a teaser page for its new Zeen service, which will be used to "discover and create beautiful magazines."
[h/t China Tech News for the tip]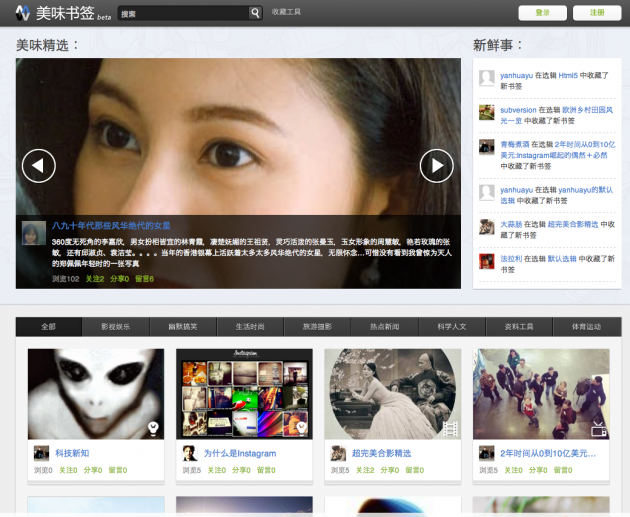 ---
I've collected 10,354 bookmarks since 2007. Booyah.  ↩

Facebook Conversation
comments