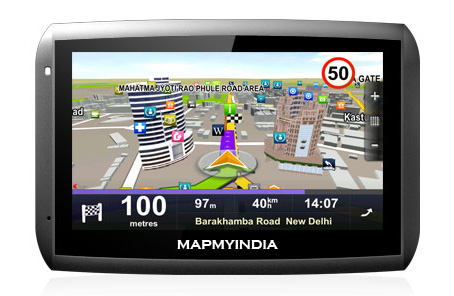 The largest local map provider in India, MapmyIndia has added lots of new places with version 8.0 of its online maps today. It comes with more driver assistance features such as live traffic and lane guidance. More interestingly, the digital map provider shared that it now covers 10.33 million places, 1.9 million kilometers of roads, 600,000 villages, and 4,787 cities at street-level in India.
Last year, when Apple's new maps app imploded, MapmyIndia cheekily offered its own iOS maps app to help Indians and travelers navigate in India.
MapmyIndia's investors include Qualcomm Ventures, Kleiner Perkins Caufield Byers, and most recently Zenrin, a Japanese mapping giant. Besides online map service, MapmyIndia also offers offers printed products and hardware, such as its in-car GPS tablet and the CarPad. All of today's new locations and features will also be updated within MapmyIndia's navigation products.

Facebook Conversation
comments