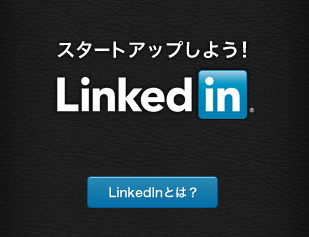 LinkedIn (NYSE:LNKD) is continuing its strong Asia push, having passed the 25 million user mark in the APAC region back in February. The service officially launched in Japan back in October, and opened an office there as well. And just yesterday the company launched a LinkedIn Navi site, in an effort to more fully explain the service to potential Japanese users.
The site can be accessed at jp.navi.linkedin.com, and from there users can find out what LinkedIn is, and how to use it and benefit from it. There is also a helpful video (see below) to break down what LinkedIn is about, as well as user interviews that shed some light on why the service is useful [1].
The idea of developing this sort of stand-alone 'navi' site is not a new one. Readers might recall that there was a similar sort of Navi Facebook site launched in Japan last year. Before that, there was howtotwitterinjapanese.com, although it has since gone offline.
Creating these sort of sites as a part of your localization strategy is an interesting tactic that I don't recall seeing in many other regional markets. But you can't hand-hold your users too much, so it's definitely wise for LinkedIn – and any other company aspiring to enter Japan – to create a thorough, one-stop informative destination to educate new users.
Currently, LinkedIn's own ad creation tool estimates there are about 426,000 members in Japan. So apparently the professional social network still has a lot of work to do. But this Navi site is certainly a good step towards reaching out to potential users in Japan.
---
Anyone familiar with the Japanese tech scene may recognize a number of familiar faces in the 'user interviews' video, such as Joi Ito who is helping out LinkedIn in Japan, and Ryo Umezawa, who we have mentioned on this blog before.  ↩

Facebook Conversation
comments