Line, the popular mobile messaging app, has already permeated pop culture in its major markets. In Taiwan, images of Line's signature characters appear on billboards, in subways, and in night markets. With the brand firmly planted in the cultural zeitgeist, it's no surprise that a few of its character have found their way into memes that get spread around social media.
Below are a few mini-soap operas that Line fans in Taiwan have created solely out of stickers. There are a few more floating out there, but in an effort to keep TiA rated-G, we've only selected ones our parents would approve of.
The set below is meant to be read from top to bottom, left to right.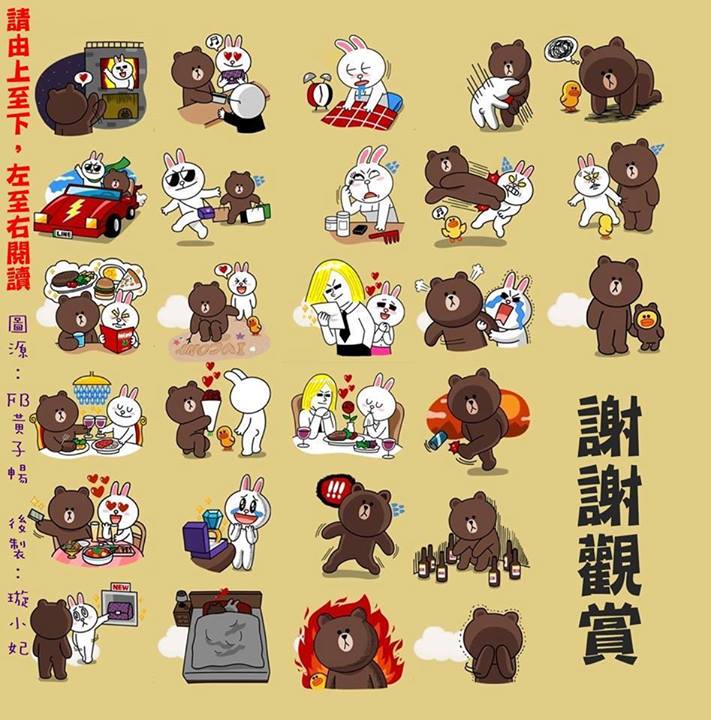 Some of the Line memes use chat bubbles to create text-based narratives. The set below has been translated from the original Chinese.




And finally, even though TiA is intended for an "international" audience, we couldn't help but post the following one for our Chinese-speaking readers. It's a pun, so it can't be translated easily.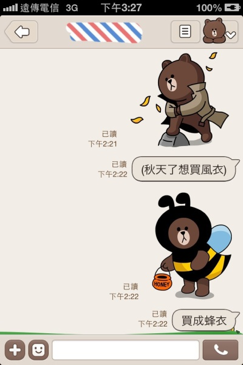 Line currently has over 17 million registered users in Taiwan, no small feat given 23 million people reside in the island in total. The company hopes to break the 20 million threshold mark by the end of this year.

Facebook Conversation
comments