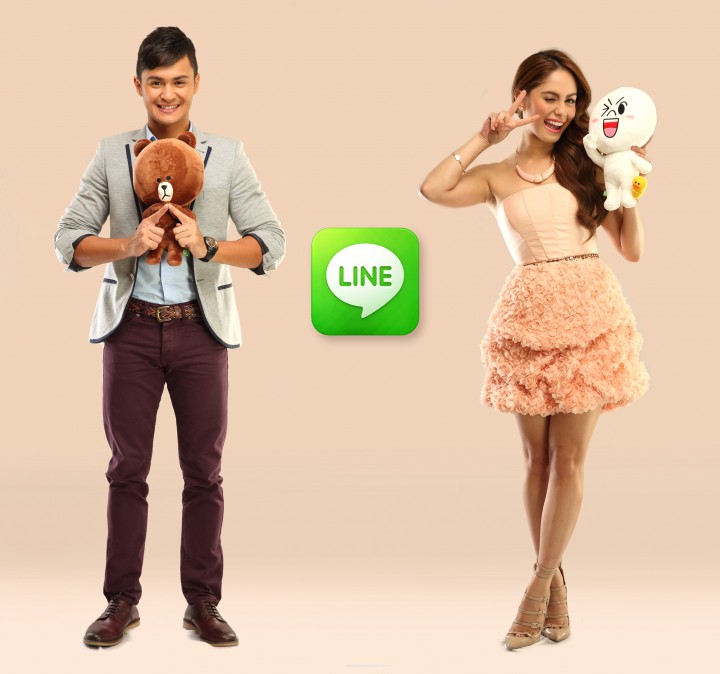 Japan-made chat app Line hit the 200 million users milestone last week on the back of its global expansion. Throughout this month Line has been promoted heavily in the Philippines in two television advertisements featuring Jessy Mendiola and Matteo Gudicelli, two of the most famous stars in the country. Following up on those TV ads, today Line has free downloadable sticker sets featuring these two artists.
For Philippine users of Line, all they have to do is follow the official accounts of Jessy and Matteo, and they can download the sticker packs for free in the app's sticker shop. They can be used for 180 days.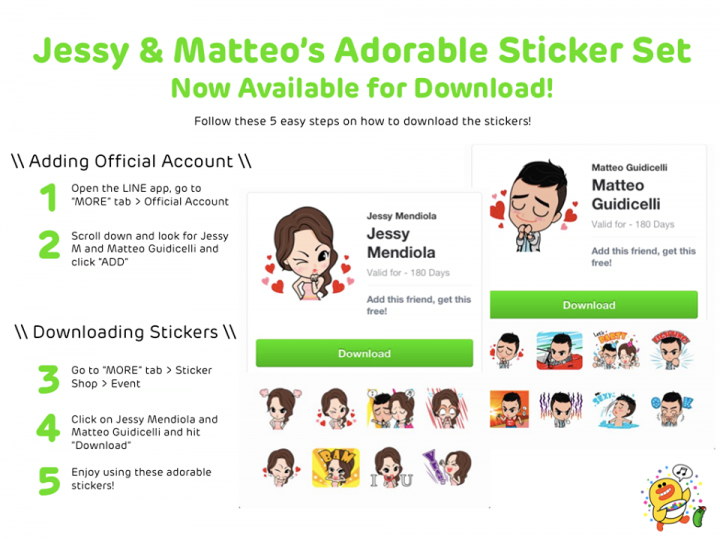 As the time of writing, the first TV ad released by Line Philippines has already reached more than one million hits on YouTube. Line Philippines, through its Facebook page has also made the soundtrack of the TV ad available for download.
Chat apps are very keen to find new users via TV ads lately. WeChat was the first of the chat apps to release a TV ad in the Philippines also featuring local stars. This was followed by football star Lionel Messi's TV ad for WeChat. Viber also has its TV advertisements in the Philippines through telco Globe's partnership with Viber. It looks like these chat apps see huge potential in the Asian market as almost all chat apps are fighting hard to tap into more users in the region. Here's one of Line's new ads in the country:

Facebook Conversation
comments