Last week, chat app Line announced that it passed the 300 million download milestone for its gaming platform Line Game. That's a huge achievement considering it is under two years old, launching just in July 2012.
Currently Line has 50 game titles which include Line Pokopang (30 million downloads since February 2014), Line Cookie Run (18 million downloads since March 2014), and Line Rangers (6 million downloads since March 2014). All of those hefty downloads and gaming activities contribute significantly to Line's $338.4 million in revenue in 2013.
(See: Line makes more money than any other non-game app in the world)
Line's 390 registered users all over the world apparently love playing games. Check out our graph below where we chart the growth of Line and the games that collectively make up its Line Game series: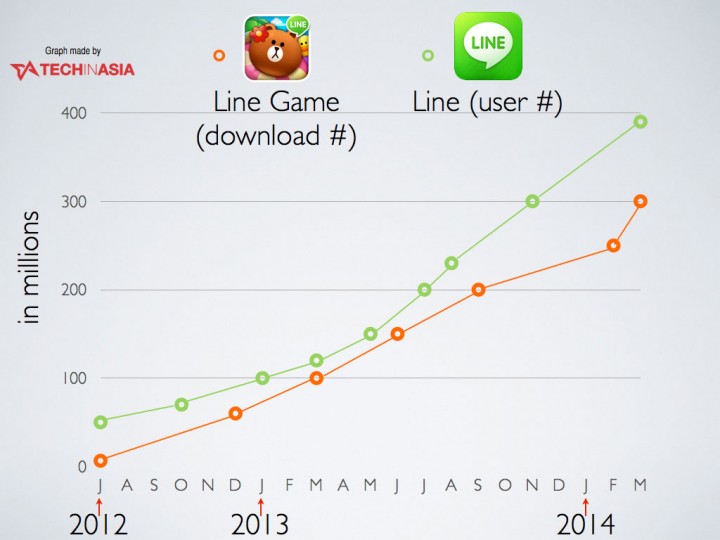 (Editing by Josh Horwitz and Steven Millward)
Have Your Say!