Grey Singapore has recently created a meaningful corporate social responsibility (CSR) initiative, and has developed a mobile app, Lend an Eye, that aims to aid and to empower lives of the visually impaired (video demo above).

Instead of requiring someone to be next to a blind person to assist them, the app allows the user to launch Lend an Eye app and calls a volunteer via voice activation or by double tapping on the screen (screenshots below). The volunteer then picks up the call and would be able to see exactly what is around the user and guide them, as the phone would be hung around the neck, with the camera facing out.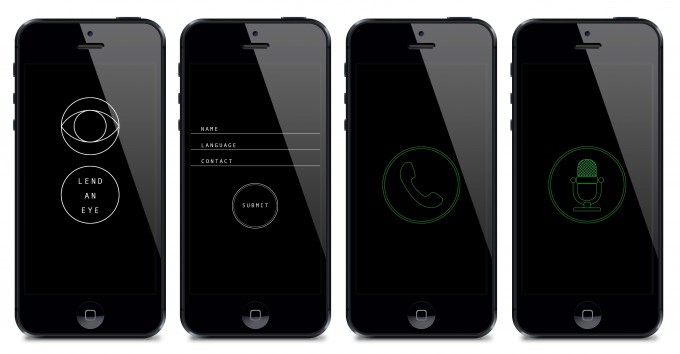 You might be concerned that the live streaming video would be inverted since the camera is hung upside down, but there will be a button for volunteers to invert the video back. And upon accepting the video call, a map will appear along with the live streaming, making it even more effective for the volunteer to guide the user (screenshots below).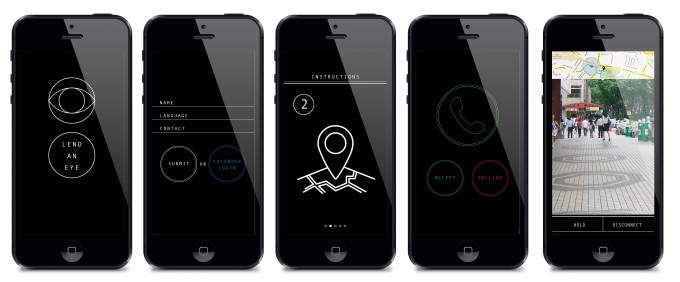 Lend an Eye empowers the blind to be able to move from one location to another and also helps them to make simple daily decisions, such as deciding which flavour of soft drink they should get from the convenience store, all without someone to be physically next to them to help them. It also makes micro-volunteering a much easier task, so people would still be able to do some good during the pockets of free time that they have, without having too much time commitment.
As mentioned, this is a CSR initiative and Grey Singapore has no plans to monetize but would like to give this product to a non-profit organization or government organization to use. As to how many volunteers it currently has on hand and how it chooses its volunteers, Deng Yingzhi, one of the core team members of this initiative tells us:
We're just done with our testing. At the moment, we're exploring different ways of making this a reality. [Our] immediate plan is to approach organizations like the Singapore Association of the Visually Handicapped (SAVH), and work with their volunteers. The volunteers will be screened and registered, of course.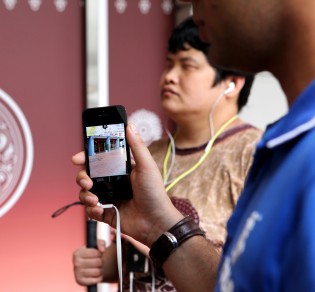 This app has also been tested with visually impaired people and have received much positive feedback. That's important because most of the time, as the blind would require help from strangers to perform simple tasks, some choose not to get out of the house. This app can give them the confidence to be able to step out the comfort of their own homes without much supervision and complete simple tasks they previously were unable to accomplish.
And this awesome initiative was created by a small team of six, which includes Ali Shabaz, Joseph Cheong, Deng Yingzhi, Sudhir Pasumarty, Sandeep Bhardwaj, and Karn Singh from Grey Singapore, taking time off from their normal working hours to embark on this.
If you would like to find out more, you can visit the website here.

Facebook Conversation
comments