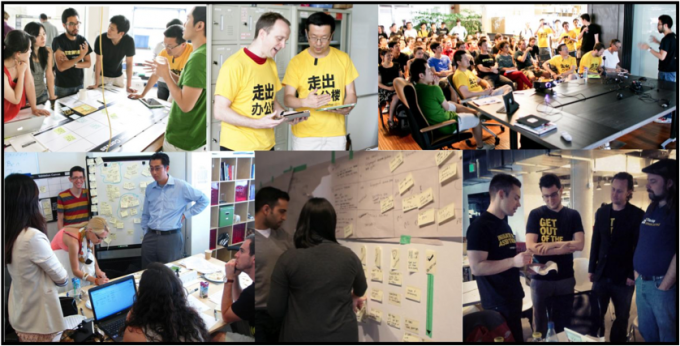 Startup friends in Tokyo will be pleased to know that the Lean Startup Machine will be holding its first ever LeanTOKYO event this May 17 to 19.
The three-day event heeds the model motto of "failing fast, succeed faster". It will impart lean startup skills, focusing on the process and validation, such as identifying the problem, testing the prototype, and eliminating barriers to a viable business model. Some of the more specific topics that will be covered during the workshop include customer development, lean UX, landing page design, and how you can develop experiments to get your startup ideas validated. Attendees are expected to walk away with the know-how to build revolutionary products – and products that people will want.
So what sets LeanTOKYO apart from other workshops? Ariba Jahan, global coordinator for Lean Startup Machine Tokyo, tells us:
The key tool people will be using is the Validation Board, this is what makes us so unique. We don't only educate others on lean methodology, we make sure you get to walk through the process and get your ideas validated.Then you can apply this learning towards any and every future ideas. LSM was selected to be in TechStars for this innovative Validation Board. The Validation Board allows users to test their startup ideas before exhausting time or money. It allows users to strategize their goals, develop experiments and monitor progress. Then, they can make faster decisions, improve team accountability and build not only better products, but products that will actually solve an existing problem.
The event also aims to bring some of the best practices of Silicon Valley, adapting it to the heart of Tokyo. Some of the mentors at LeanTOKYO include:
As this marks the inaugural workshop in Tokyo, tickets are expected to sell out fast. So for interested participants – as long as you're keen to learn – you can visit their website here to find out more. Better still, for Tech in Asia readers, you can enjoy 15 percent off ticket prices if you sign up here with the discount code 15leantokyo.
Got more questions? Ariba is also reachable at ariba[at]leanstartupmachine[dot]com.

Facebook Conversation
comments