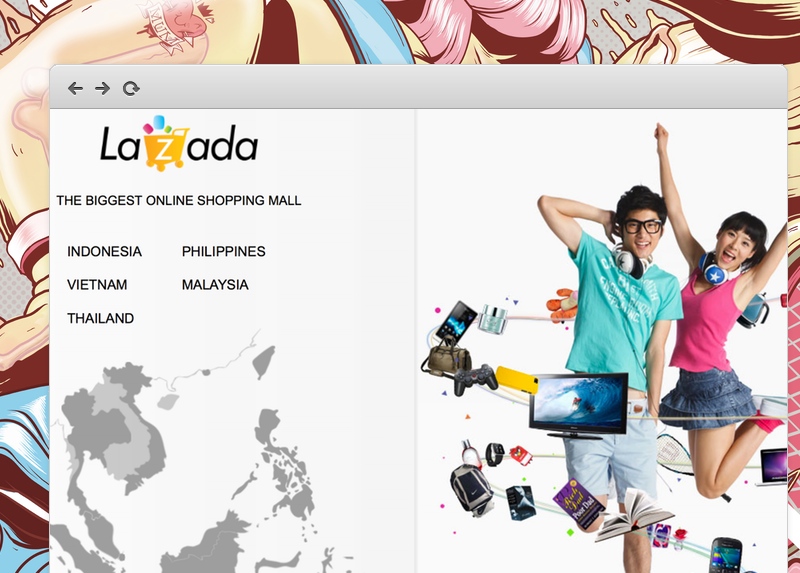 Lazada, Rocket Internet's attempt at whipping Amazon in Southeast Asia, raised $100 million in four months towards the end of last year. But today Lazada has achieved the same feat in a single day. Lazada's $100 million round – this is the fifth official major injection of capital – comes courtesy of existing investors Holtzbrinck Ventures, Kinnevik, Summit Partners, and Tengelmann Group.
Lazada – which operates in Indonesia, Malaysia, Philippines, Vietnam, and Thailand – now has at least $236 million from all those investments.
The site's CEO, Maximillian Bittner, told TheNextWeb this morning that he sees e-commerce in Southeast Asia as a "high single-digit billion US dollar opportunity" in the next five years, and now's the time to seize the momentum.
Profitable by 2015?
Having launched back in March 2012, Lazada is aiming to be profitable by 2015. Its near quarter of a billion in investment gives it enough to burn through in the interim.
Today, Lazada also launched its Android app, which you can find here on Google Play. Its iPhone app is coming soon.
Meanwhile, Rocket Internet's fashion store for the region, Zalora, also raised $100 million recently from nearly the same set of investors as Lazada's regular benefactors.
Speaking of investments, Asian e-commerce sites netted a total of $6.9 billion in funding between 2010 and the present day. While most of that went to India, I get the feeling that Rocket Internet's two main e-stores for Southeast Asia (plus its other ventures across Asia) will help spread the wealth beyond just India and China.
(Source: TheNextWeb)

Facebook Conversation
comments