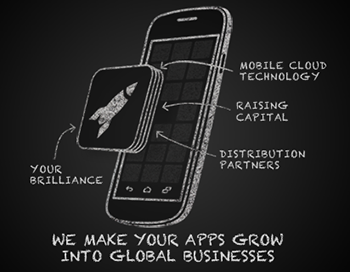 Backend-as-a-service (BaaS) companies have risen in prominence this year after the acquisition of Parse by Facebook (NASDAQ: FB) for a reported $85 million.
A growing segment of cloud computing, BaaS platforms essentially gives customers a ready-to-use backend infrastructure which doesn't require writing a line of code. Ideally, it brings cost savings by reducing the need for users to hire a backend developer.
While there are dozens of BaaS providers in a field with no clear leader in sight, one particular company stands out: Kii has received an investment from Silicon Valley based Fenox Venture Capital to expand to Southeast Asia (Disclosure: Fenox Venture Capital is an investor in Tech in Asia. Please read our ethics statement here.).
The company's main product, Kii Cloud, is unique from other BaaS solutions by providing mobile app developers tight integration with ad-based monetization networks and a distribution service which gives developers access to China's unique mobile app ecosystem and market.
Kii even plays the role of investor by operating a venture fund that has backed startups like photo management solution Everpix and mobile app analytics firm App Annie.
The company will use the money (sum undisclosed) from Fenox to develop products customized for Southeast Asia. While its "imminent" expansion will benefit customers in Singapore, Indonesia, Thailand, and Vietnam, Kii gave no timeline for the expansion and provided no specifics about what sort of software localization will be carried out.
The company was founded in Tokyo in 2007 and is headquartered there, but has expanded globally by establishing offices in California, Hong Kong and Shenzhen. It has secured $7.3 million in funding to date, and its 100 employees are serving customers like LinkedIn, NTT Docomo, Softbank, and HTC.
The platform's unique features sit on top of standard BaaS capabilities like user management, data management, push notifications, and app analytics. Developers can sign up for a free-to-use plan with limited functionality or pick a 'pro' plan for $199 per application per month. Custom pricing arrangements are available for enterprises with needs beyond the standard offerings.
(Editing by Willis Wee)

Facebook Conversation
comments