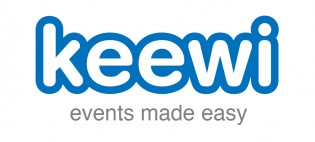 At Startup Asia, Mike Tran will swing by to give us all an introduction to the Vietnamese startup and technology scene. So I thought I'd take a chance to sit down with him so you can find out who he is before he grabs the mic.
Today, he's the founder and CEO of Keewi, a company which, according to Mike, "wants to make it as easy as possible for anybody to create an event in Saigon". Currently, the startup is evolving into an Eventbrite-like service for the Vietnamese market and two weeks ago launched its new ticketing service to help event organizers sell, promote, and manage their events online.
Keewi's genesis
Mike is among a new generation of entrepreneurs in Vietnam who were educated abroad, like with the founders of Greengar, Not A Basement Studio, and even VNG. Mike studied civil planning and project management in Canada for seven years before coming back to Vietnam to work in one of Ho Chi Minh city's largest corporations, Saigon Trading Group. In his own words:
In 2009, I helped set up a supermarket chain, and then moved onto a real estate project. In 2011, this project slowed to a crawl, which allowed me time to work on some ideas I had of my own: a website that helped curate online coupons. It was a time when Groupon clones were rising in Vietnam. But that idea died. I invited all my friends, and they would go to the site, but they found no reason to use the service.
So Mike closed that site down. It was when he went to a friend's wedding that the first inklings of Keewi began. He went not knowing anybody and realized that there was no service to let him know if any other friends were at the wedding. That was the first version of Keewi, finding out if your friends were attending the same event. Mike adds:
Our small team of five took this idea and pitched it at Startup Weekend in 2011. We got to meet successful entrepreneurs and venture capitalists and really got into the idea of a startup.
After Startup Weekend, only two guys were still interested. – Mike and the developer. The first prototype was showcased at Demo Asia, which gave them another chance to examine user behavior. They learned that users wanted to use the mobile HTML5 site for networking. By April 2012, the second prototype was out, emphasizing networking.
Everytime Keewi shifted, it was always in response to user behavior. That's part of their adherence to 'lean startup' and developing market-fit. This eventually lead them into the ticketing service it is today:
We realized that event organizers actually don't really care so much that people can network. The biggest problem for event organizers is about getting people to attend events. We haven't given up on networking, but ticketing is the more powerful need. So in a way, you could look at us as an Eventbrite. But our competitive advantage is payment, logistics, and building direct relationships with event organizers.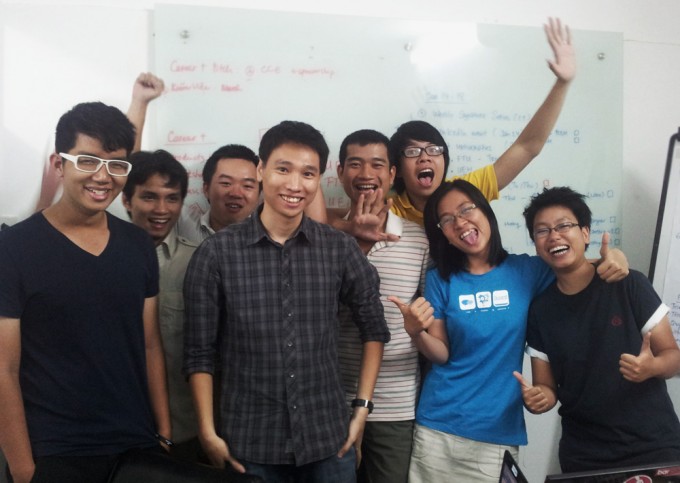 The startup scene In Vietnam
This last point about relationships is a particularly strong concern for B2B startups working in Vietnam. Mike elaborates:
Trust is a big issue in Vietnam. Vietnamese technology companies have a history of selling client data, so bigger companies would rather trust a foreign business.
So what's the trick for Keewi? Mike explains:
There a few particular cultural loopholes. You have to appear big to your customers. Big companies won't trust the small guys. You have to build a client list and testimonials. And even better if you get a testimonial from a company. You have to figure out what the foreign companies cannot do, and do that. And even get a foreigner in your team. It's a key way to get around the trust problem.
Elaborating on that, Mike identifies the big obstacles that most Vietnamese startups face:
There's a lot of startups here and it can be very competitive. This make it very hard to find good talent. Not only that, engineers just don't believe in equity. In the Valley, engineers are willing to work and take equity because they believe in building something. But this is a very status-driven society. A startup needs to have cashflow right out the door or people won't join. An engineering student right out of university believes that in two years he/she will be making 10 million VND (US$500) a month and in four to five years will be a manager. That's a completely different skillset. So ultimately, it comes down to mindset.
Given all these troubles, we asked Mike why he stuck with startup life, and we got a familiar response among entrepreneurs:
If I had to choose between a big corporation with lots of money or a startup. I would choose startup. Corporations think about squeezing every penny they can out of their marketing, sales, product, and even their customers. But startups, they have to think about their customers. They have to create new value in order to survive. They have to think long-term.
'Start Me Up'
For the future at Keewi, Mike is looking to grow his ticketing service and building relationships with more event organizers. Today, the team is eight people and they've got six clients, and are still expanding.
He also organizes an event called Start Me Up that invites Vietnamese and foreign speakers to come and talk to fellow young entrepreneurs about the secrets to building successful startup. They also show movies and documentaries like The Startup Kids, which had never been aired in Asia before. The whole point is to get Vietnam on the startup map.
If you're coming to StartupAsia you can look forward to seeing Mike talk on these points and more at 3pm on day 1 of the event, April 4th.

Facebook Conversation
comments