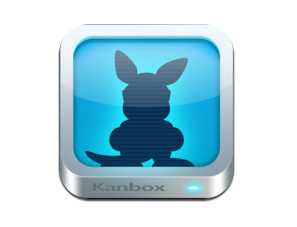 KanBox among the first batch of start-ups to receive investment from DCM's A-Fund. The investment amount wasn't revealed until just yesterday by the Chinese site, TechWeb. The cloud storage service is reported to have raised $20 million in this latest funding round led by A-Fund.
KanBox will use the funds to improve its product and customer service, as well as improve its marketing and establish more business partnerships.
Founded in January 2011 with seed investment, KanBox has attracted a whopping 1.5 million users in three months and is hoping to hit eight million users by the end of this year. It was also revealed that KanBox's users have stored over 2 billion files on its servers and are adding 20 million more files each day. That's a stunning 830,000 files added per hour on the server. (I wonder how many files Dropbox is serving up? It would make an interesting comparison.)
We previously wrote a detailed review about Kanbox which you can find here.
The cloud storage business seems to be the latest hot idea in China. Besides Kanbox, GoAruna is another cloud storage service based in the country. It was founded by Chad Pankewitz, an entrepreneur who has lived in China for more than seven years.
[Source: Zero2IPO via Techweb]

Facebook Conversation
comments