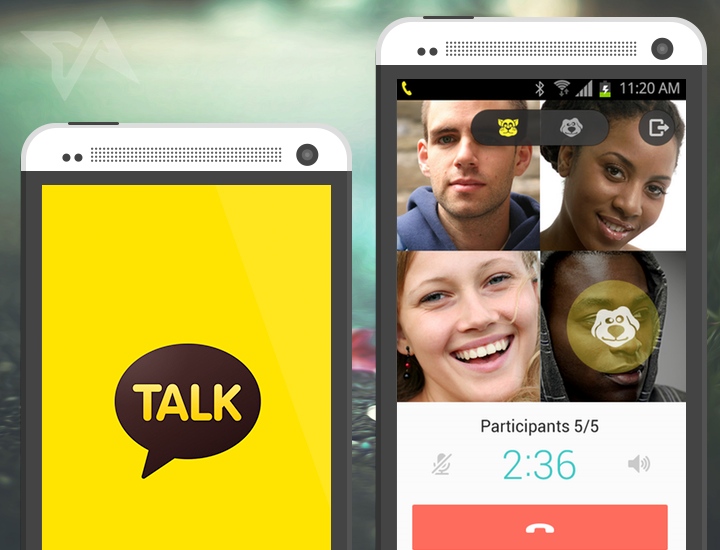 Popular chat app Kakaotalk has been updated to v4.0 on Android today, bringing with it a makeover that refreshes the interface.
There are no major new features in the update, but the revamp gives the Android version of Kakaotalk a fresh look thats a bit more minimal, a tad more 'flat', and more in line with how apps should look on Android 4.0+ (the OS, I mean). Which is a good thing. The app didn't look too good before (the same can be said of Line and WeChat on Android), so it's a welcome makeover. Here's a comparison of the old vs new look: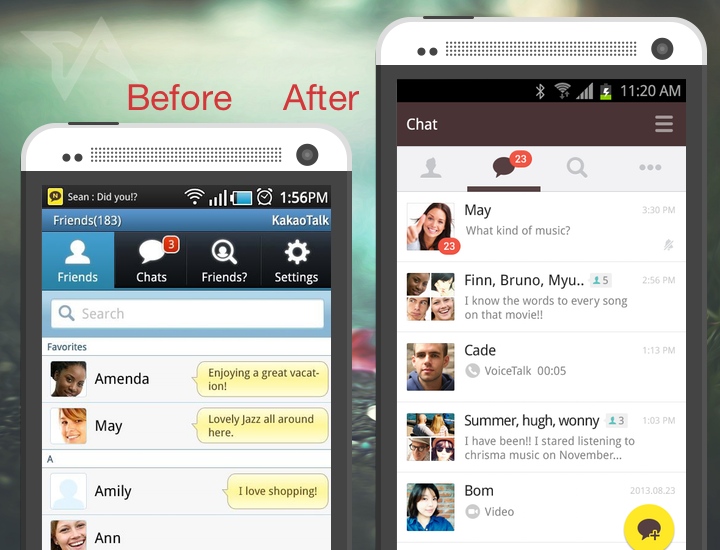 The KakaoTalk team says it wanted to focus on the UI/UX and overall branding in this v4.0 update, which will also come to iOS later this year. On Android, some previously obscure menu items accessed through the Android hard key buttons have been moved to the screen area in v4.0, and the 'find friends' function similarly has its options – eg: add via QR code scanning – more clearly laid out. In another small refresh, voice chatrooms now feature a collage (pictured top) of up to four of the participating friends.
KakaoTalk soared past 100 million registered users this summer, and is also expanding its presence outside of South Korea, especially in Southeast Asian nations like Indonesia and the Philippines.
The revamped Kakaotalk Android app is already in the Google Play store.
(Editing by Paul Bischoff)

Facebook Conversation
comments