JerukNipis (meaning "key lime") is an Indonesian gadget news and e-commerce site that's well known locally and is one of the few trusted online sellers for exclusive gadget pre-orders alongside big-name sites Lazada Indonesia and Blibli. JerukNipis now plans to extend its presence into the offline world too.
The plan is interesting. Co-founder Billy Ching tells us that the first of the two upcoming steps is that the team plans to open a service center for almost all gadget brands under one roof at the new JerukNipis office building. Billy says that while there are a good number of service centers for bigger brands like Samsung, Blackberry, and Sony, there aren't a lot of them serving smaller brands.
This leads to users taking the service of their phones and tablets to gadget vendors in places like ITC Mangga Dua. Those vendors are not official sellers or service agents, and so there's always the issue whether you can trust them. Billy hopes to solve all that with the new offline service center.
The JerukNipis center will hire professionals with five to 10 years or more experience of authorized servicing under gadget brands.
Furthermore, the team will open an online chat support feature whereby users can ask questions to JerukNipis representatives regarding their gadget problems. This feature can help users to determine whether they can fix the problem themselves, or if it's a component problem that necessitates a trip to the JerukNipis service center.
The service center should be ready in the coming months.
Trading-in your gadgets
The next step after the service center is establishing a trade-in feature. The logic is simple: JerukNipis can buy old phones, fix them (at the new service center), and sell them back as second-hand models. This will open up a new section on JerukNipis whereby customers can purchase not only new phones but also second-hand ones that are functioning properly. That will be launched next year.
Another plan is for a place where gadget lovers can gather and hang out. This is a good way to build the community in the offline world, the startup believes.
E-commerce trumps ads
JerukNipis started up in 2009. The team is also planning to tinker with its product reviews to make them more technical, and is planning to work with more local gadget manufacturers like Movi and Venera.
Right now JerukNipis makes money mainly from ads and its online shop. In terms of ads, JerukNipis accepts banner ads, advertorials, and branded gadget reviews. An example of such a review is when the team is making a video review of a smartphone and the team will use an Indosat SIM card when testing the product. It's a soft selling approach, explains Billy.
The online shop was launched in October last year, and already makes up the bigger portion of JerukNipis' revenue. Billy says that JerukNipis now records IDR 2 billion ($174,000) in revenue per month from gadget sales, but admits that profit in that sector is quite small.
The site's users prefer credit card payments, winning out by a thin margin from bank transfers. That's quite surprising in a country where few have credit cards. It might be due to JerukNipis' zero percent installment option which can only be accessed via a credit card transaction.
Billy says the e-store only stocks products that it knows will sell quite well, and for the rest it can work things out with vendors if someone wants to buy an out of stock product. The team gets all of its products from the manufacturers directly.
When I browsed through the online shop, I see a lot of products are out of stock. There is no way for me to purchase and there's no chat feature for me to talk to anyone directly. I can only email the company for details, which is quite troublesome.
What's in a name?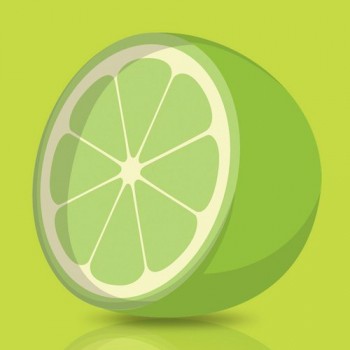 I was curious about the site's name and why "jeruk nipis" was chosen for a gadget review site. It doesn't yell out "gadgets" when you hear the words "key lime", right? Billy jokingly says that he wanted to follow in the footsteps of Apple and Blackberry in using a fruit name for gadget related things. The domain name he found was JerukNipis, and the name is very Indonesian.
The site now records between 10,000 to 17,000 unique visitors every day.
Unfortunately, JerukNipis is hard to pronounce for non-Indonesian folks. So the team is now looking to see if there are other names with a similar meaning that they can use for a global audience. The team is preparing a way to cater to three other languages – English, Japanese, and Chinese. It's being prepped just in case they want to try expanding to other countries.
The closest competitor with both a gadget news portal and an e-store is TeknoUp1. There are a lot of gadget news sites here too including Gopego and Gadgetan.
Billy believes that Indonesian gadget sites like his should not be concerned too much about the competition just yet. Why? Because the market is not yet that big for online advertisements. They are still in the development phase, nobody is making big money right now. So for now the JerukNipis team wants to focus on growing the size of the gadget portal industry.
---
East Ventures invests in both TeknoUp and Tech in Asia. See our ethics page for more information.

Facebook Conversation
comments