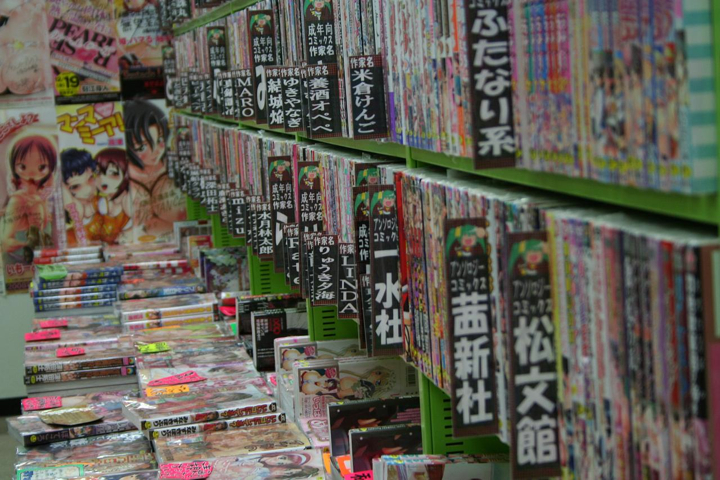 Japan remains one of the few developed countries in the world where possession of child pornography isn't a punishable offense. That is expected to change by the end of this month when a bill, which passed unanimously in the Committee on Judicial Affairs last week, is presented to the Japanese Diet's upper house.
A 1999 law known as the Act on Punishment of Activities Relating to Child Prostitution and Child Pornography criminalized the production and distribution of kiddie porn – but no provision was included to make actually owning it illegal.
Unsurprisingly, the possession loophole wasn't an unfortunate oversight – it was done on purpose to protect Japan's manga, anime, and video game industries (The Japanese gaming market alone is worth nearly US$10 billion). This exception for 2D and 3D depictions of child abuse will remain with the passage of updated legislation.
While few mainstream titles include "know-it-when-I-see-it"-esque child pornography, it's quite easy to find books and video games that toe the line (or more accurately, walk up to the line and say, "Hello, line") in stores around Tokyo – especially in the otaku mecca of Akihabara. The wildly popular idol group AKB48, named after Akihabara, includes an ever-expanding cast of girls as young as 13 who appear in various media donning bikinis and lingerie.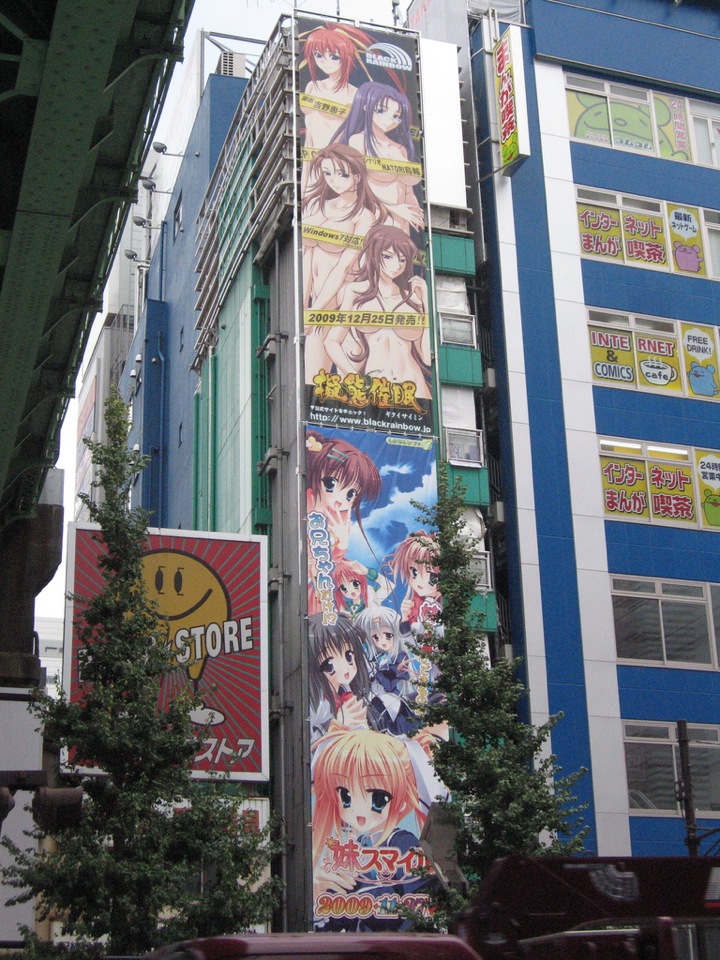 "I think the ban is pretty much international lip service, as most of the Japanese child porn out there is animated anyway," Andy Klim, a freelance manga and video game localizer, told Tech in Asia. "If you look at how much money AKB48 makes, you can understand the country's obsession with younger women. I kind of think though that the biggest reason manga, anime, and games are exempt is that that an actual child isn't being hurt in them. My guess is that they see it as a way for people with that problem to get their release without having to hurt an actual child."

Klim, who has been translating content for Japanese companies for more than six years, said that he once was asked to localize a dating simulation game that he described as "essentially a porn game starring high school students."

"We were told to adjust the content as if the end audience was 12 years old," he said. "You had situations though where a 17 year old boy was having sex with 13 and 14 year olds. The way we were asked to translate the material focused on making it legal in other markets. We were asked to change clear instances of sexual contact into hugging, kissing, or petting."

"I don't know how they got around the problem of the in-game images showing what was actually happening," he adds.

The national age of consent in Japan is only 13 years old. However, individual municipalities often instate their own laws – Tokyo, for example, has a Youth Protection Law that raises the age of consent within the city limits to 17.

See: Amid online porn crackdown, Vimeo, Reddit and Imgur are blocked in Indonesia


Japan's pop culture folklore is full of sex and technology – from used schoolgirl panty vending machines (that probably actually existed in the early 1990s) to sci-fi tentacle porn to Oculus Rift-enabled sex robots. Japanese spend approximately US$20 million a year on pornography – third in the world behind China and South Korea and ahead of the US in fourth place.

Only time will tell if the new legislation will have an effect on the number of children that get sucked into Japan's dark side. But still, questions remain over the country's reluctance to clamp down on explicit imagery that, while not directly harming a child, may entice a viewer to seek out warm flesh instead of a comic book or an X-rated video game.

Editing by Josh Horwitz, images via Flickr users tinisanto and Cameron Adams

Facebook Conversation
comments
Powered by Facebook Comments