Indonesians rely very heavily on mobile phones to access the internet, and this trend is set to continue as more people intend to use mobile devices to get online in the next 12 months, according to a report released yesterday by Nielsen.
The report found that 48 percent of regular internet users in Indonesia use a mobile phone to go online (see chart below). The number is expected to grow within the next 12 months, reaching as much as 53 percent. Another 30 percent will use internet capable handheld devices such as tablets, which also beginning to pick up some traction in Indonesia as they have across the globe.
From my point of view, this trend was driven by locally-branded mobile phones that entered Indonesia mobile phone market in the early 2000s. With a low price tag and mobile internet applications like Facebook, Twitter, and Opera Mini browser, these phones attracted many customers. As soon as social networks, especially Facebook, become more and more popular, people will use these $48 phones to connect with their online friends. This phenomena still continues nowadays as price-sensitive customers are the largest mobile phone market in the nation.
That's the likely reason behind Indonesia's low level internet penetration as compared to other Southeast Asian nations.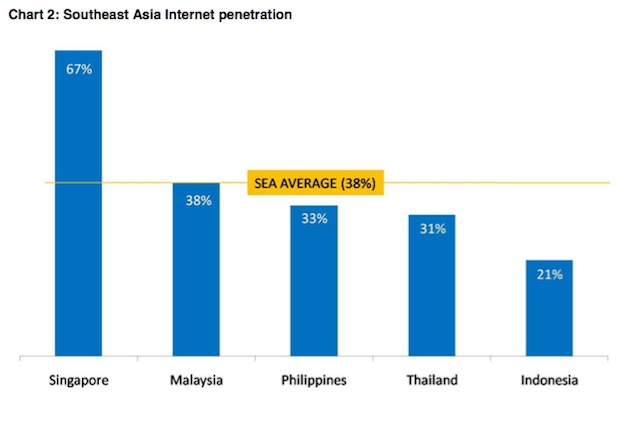 Facebook Conversation
comments