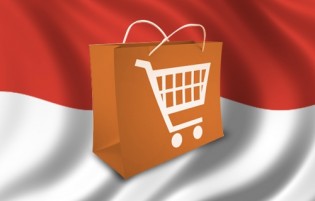 In celebration of Indonesia's biggest telco Telkomsel's 18th anniversary on May 26th, nine local e-commerce sites will hold a one-week promotional program with special treatment for Telkomsel users like extra discounts and cash-backs. The nine participating online shops are Lazada Indonesia, Zalora Indonesia, Berrybenka, PinkEmma, Bilna, Plasa, Reebonz, LivingSocial, and FoodPanda.
While announcing this new promo campaign, a few of the sites also shared their latest data. Ladies fashion e-store PinkEmma has so far gathered more than 400,000 members in the nine months since the startup's inception. The site attracts 20,000 daily visitors.
Babycare e-commerce site Bilna, which launched in November last year, now handles 200 to 300 daily transactions. The site records two million page-views every month and more than 450 brands have jumped onboard.
Women's fashion e-store Berrybenka is also recording great numbers. With over 400 brands inside the online shop, the startup now garners 10 million monthly page-views and handles around 300 to 400 transactions every day. At the beginning of this year, Berrybenka raised series A investment from GREE Ventures.
Daily deals site LivingSocial also has very nice numbers. The company recorded three million monthly page-views last month. Rocket Internet's Lazada Indonesia, Zalora Indonesia, and FoodPanda look to be doing very well too. Zalora Indonesia CEO Hadi Wenas told us last month that they now have 200,000 daily visitors. Besides doing a few initiatives like celebrity-endorsed clothing collections, the whole Southeast Asia Zalora network must be in delighted with the fresh injection of $100 million announced yesterday.
All of the team generally expect to see a three-fold to five-fold rise in transactions during this promotional program. Hadi and PinkEmma CEO Iwan Tantra told me that besides the usual sales program, the press conference yesterday is also being held to send a message to the nation's consumers that the Indonesian e-commerce scene is looking very healthy despite the downfall of notable e-commerce site Multiply recently.
You can check more information regarding the whole promotional program with Telkomsel here. The site should be accessible on May 26th.

Facebook Conversation
comments