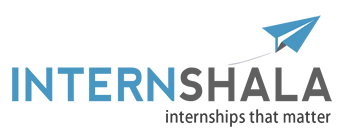 Every year in India, more than 10,000 colleges and universities graduate up to three million graduates. Only one in five leave school with a meaningful internship under their belt.
Gurgaon-based Internshala hopes to make a dent in those numbers. Not even three-years-old, the online internship listing site has grown from a blog to a full-fledged marketplace. The startup receives 150,000 applications per year, making it the most popular internship-related website in India, according to founder Sarvesh Madhu.
About 10,000 of those applicants successfully get placed in the 3,000 available internship positions annually, many of which are recurring. Those are impressive numbers, but Madhu says it's just a drop in the bucket compared to the full potential of India's internship environment.
It's improved a lot in the last three years thanks to many startups preferring the intern route by choice or chance, but it has a long way to go.
3 of 4 internship listings posted by startups and SMEs
Internshala just launched version 2.0 of its website, which prior to October was more a blog than a marketplace. The updated homepage shows off internships at several prominent western companies like National Geographic, The Economist, and Firefox, but most of these are just aggregated links from other sources. The bulk of Internshala's positions are directly posted by domestic companies in India, and about 75 percent of those are startups and SMEs. 7,000 students in the past year applied and were hired directly through Internshala. The most popular industries are computer science and IT, content writing and social media, and sales and marketing, in that order.
Internshala doesn't shy away from putting its pro-intern ethos into practice. Madhu worked in analytics for five years before starting Internshala. He was not an intern when he conceived the company, but he's in the minority among his staff.
"Internshala was built by a team of interns," he says. "Until December 2012, we had interns managing everything for us." The company's first full-time employee was an intern there before taking the paid gig. Even today, nine of Internshala's 14 team members are interns.
"[I want] people out there to understand what is possible if young interns are hired and mentored properly," says Madhu. "I hope many of them [startups] will find merit in trying interns."
What do Facebook and interns have in common? They're both free.
Much of Internshala's growth is due to how its young staff harnessed the power of Facebook to reach a huge audience and earn revenue. By integrating Facebook heavily into its website, its Facebook page now has a hefty 65,000 followers – a large chunk of which were accumulated thanks to a campaign run by (surprise, surprise) a 17-year-old intern. The company also runs three internship-specific contests per year, which are promoted via Facebook.
Madhu's interns also made the company's promo video for Internconnect, which leverages Facebook to connect interns working in the same cities so they can network, make friends, and even find accommodations together.
Internshala earns revenue by offering paid advertising to external advertisers on its Facebook page. It also has some advertising on the site and in its newsletter. Additionally, the company offers value-added training, resume service, and interview preparation to applicants. Revenues are growing, but so is the team and operation size, so Internshala is currently breaking even. Madhu says he started off with seed funding from his friends, and the site has been self-sustaining ever since.
(Editing by Josh Horwitz)

Facebook Conversation
comments