Matrix Partners India and Indian Angel Network (IAN) have invested an undisclosed amount in the parent company of hotel booking site Stayzilla.com, India-based Inasra Technologies Private Limited. The website lets users research and reserve 6,000 cheap hotels in more than 750 cities across India.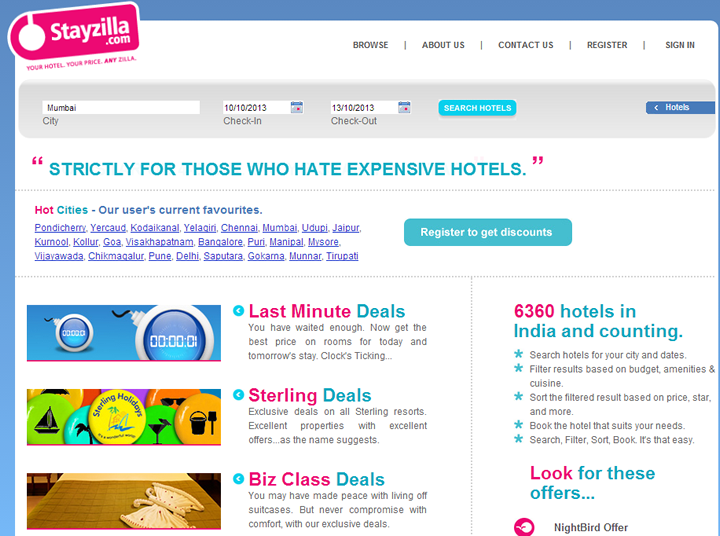 Stayzilla's cofounder Yogi Vasupl expects 40 percent of all hotel bookings in India to be done online within the next five years. He says, "The capital raised will be used to strengthen the team, increase our network to over 15000 hotels and enhance our customer service operations." The website is working on increasing user penetration and adding more hotels from second- and third-tier cities.
In India, Stayzilla is up against iXiGO, MakeMyTrip, and Yatra.
Matrix Partners, which has branches in both China and India, has also invested in Taiwanese social gaming publisher SNSplus, Californian mobile developer Skyfire, Chinese app maker GeekSoft, Aussie design platform Canva, China's Camera360 app, and Indian e-commerce portal Letsbuy.
In 2012 alone, IAN invested more than $11 million in 17 start-ups — that's nearly one every three weeks. In 2013, IAN has already invested in seven start-ups.
(Editing by Josh Horwitz)

Facebook Conversation
comments