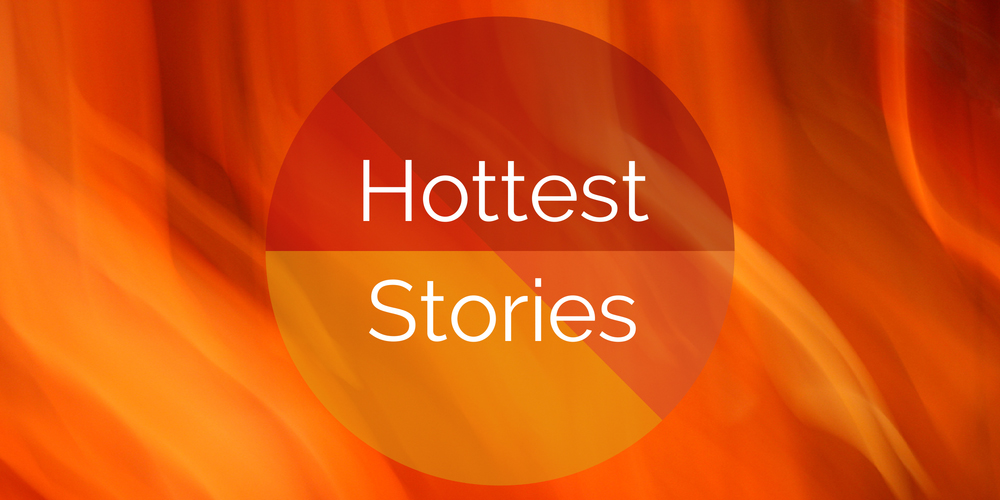 Missed out on the best Asia tech news from the past seven days? Worry not, we've got you covered. Here's our roundup of the week's top stories, sorted by popularity.
---
Tech is still largely a man's world, but more and more women in India are turning technopreneurs. Here's a look at 10 change-makers in the tech startup scene.
---
Xiaomi unveils the MIUI 6. Tech media loses their minds. Just what went wrong?
---
Gender equality continues to be a point of contention in Japan, where only seven percent of women make it into senior management.
---
Uber has gotten itself in trouble again when it comes to local laws. This time in Jakarta.
---
The past century hasn't been an easy road for Indonesia. Since the liberation from the Japanese in 1945, and through the rise and fall of the oppressive Soeharto regime (lasting for nearly three decades), Indonesians as a people have learned to "suck it up and soldier on" so to say.
---
Easy Taxi isn't just content with tackling the consumer space. It's taking the fight to Comfort by getting corporate customers too.
---
A look at how the largest fast food chain in the Philippines increased its brand support through the operational disaster that led to #ChickenSad.
---
Here's our newest round-up of the featured startups on our site this week.
---
We've all heard of Nest, Oculus Rift, Pebble, Dropcam, and SmartThings – but what are the hottest hardware startups coming out of China?
---
Youku CEO Victor Koo and OnePlus founder Liu Zuohu have already completed the challenge and kicked off the trend among the other Chinese tech CEOs.
---
"The only way to speak to women is to make sure their voice is integrated into the product, from concept through completion," says Elemoon founder Jing Zhou.
---
Zipmatch was one of the startups that got funded through Geeks on a Beach, and CEO John Dang offers advice on how other entrepreneurs can do the same.
---
Gear2Cam is an Android app that connects your Android smartphone and Samsung Gear 2 smartwatch to compose and snap the perfect selfie.
---
While Accreditation@IDA is a Singapore government scheme that purports to help startups, it's not well-designed.
---
Predictry, Linkcious, and TargetingMantra. What these startups have in common is that they're offering personalization-as-a-service to ecommerce companies.
---
Introvert or extrovert – does it really matter to your chances of success as an entrepreneur?
---
Founded in 2011, Chunyu now has 30 million active users consulting with 40,000 online doctors about 50,000 daily health issues.
---
Plenty of startups want to disrupt payments in Southeast Asia. Omise is trying too.
---
Belva Devara (left) and Iman Usman (right), co-founders of Ruangguru. The co-founders of Ruangguru are some of the youngest entrepreneurs in Jakarta. But at 24 and 23 years old respectively, Belva Devara and Iman Usman have already traveled the world to arrive at their latest venture.
---
An umbrella company for Bitcoin ventures in the Philippines has already released six of them, and they show no signs of slowing.
---
For other ways of reading us, try our tailored RSS feeds, or find us within Flipboard.
This article refreshes daily. Check back often to see what's the latest on Tech in Asia.

Facebook Conversation
comments