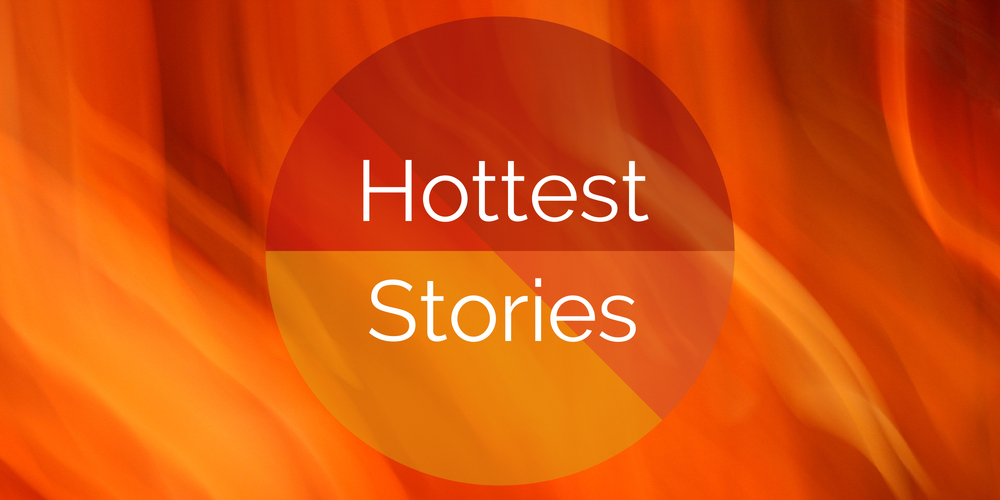 Missed out on the best Asia tech news from the past seven days? Worry not, we've got you covered. Here's our roundup of the week's top stories, sorted by popularity.
---
In honor of its IPO, Alibaba posted photos of the company's good old days on social media.
---
This is a huge recurring problem for business travelers in particular, and Flexiroam wants to solve it.
---
Yes, Singapore's most prominent 3D printing company made some mistakes with its refunding scheme. But it's far from done for.
---
Tens of thousands of people across Asia rose very early – or got no sleep at all – today as they flocked to stores to try grab an iPhone 6 or 6 Plus.
---
Coupled with the recent security breach at M1, corporations and governmental organizations aren't being very reassuring when it comes to guarding our digital lives.
---
According to the report, sensitive information such as phone numbers, NRIC and home addresses were revealed.
---
The Philippine startup scene has more than just Foosball tables and beer.
---
Founded by two Rocket Internet alumni, Nova Founders Capital has expressed commitment to investing in Asia's fintech startups. Money from the son of "Asia's richest man" could help with that.
---
Here's our newest round-up of the featured startups on our site this week.
---
Envoy aims to make receiving guests at offices seamless. It already has a slate of superangels on board and over 250 paying customers.
---
According to Wikileaks, the company purchased 19 licenses for the malware products in 2012.
---
Alibaba invested in or bought outright multiple companies, spending so much money that some have referred to 2014 thus far as Alibaba's "bachelor party."
---
The budget smartphone market has just got shaken up again with the unveiling of Google's Android One in India at $105. Here are 5 ways in which it's a disruptor
---
Fearon has another new gig. It's JF2 a startup studio that works on several ideas simultaneously.
---
Already, the company has achieved a measure of success in both Southeast Asia and India, where most of their clients come from.
---
One of Vietnam's five internet sea cables got cut once again this week, thus underlining the broken infrastructure that Vietnamese people have to live with.
---
Indonesia is a beautiful and unique country.
---
You must be nominated by partners of the program though.
---
Eatzify co-founder Suka Cita Pasaribu delivers a pitch presentation. The Ideabox accelerator program (co-organized by Indonesian telco Indosat, venture capital firm Mountain SEA Ventures, and communications company Ooredoo) narrowed down its second batch of finalists to eight startups on Sunday night at the Indosat headquarters in Central Jakarta after a two-day boot camp event. During the weekend-long gathering, local entrepreneurs took advice from mentors and fine-tuned their investor pitches.
---
Alibaba will be the third-biggest internet company in the world by market cap if analysts' estimates hold up.
---
For other ways of reading us, try our tailored RSS feeds, or find us within Flipboard.
This article refreshes daily. Check back often to see what's the latest on Tech in Asia.
Have Your Say!