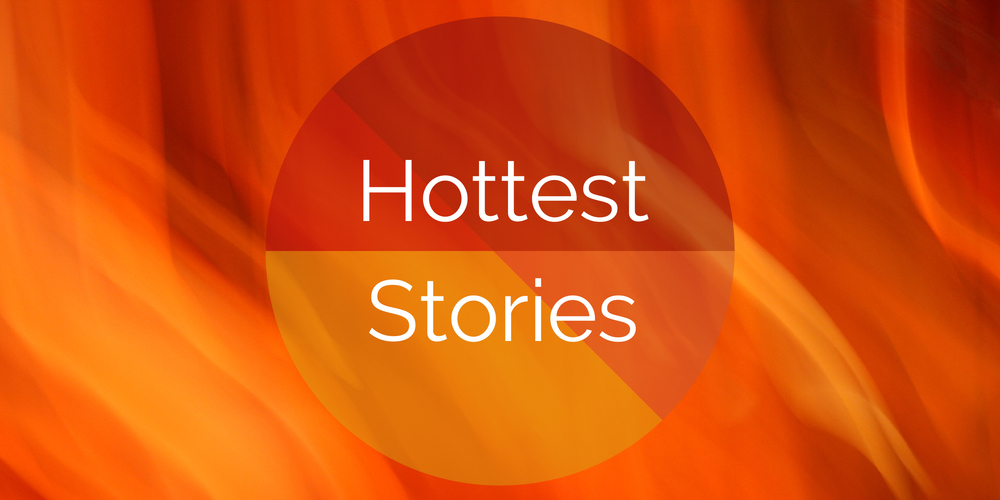 Missed out on the best Asia tech news from the past seven days? Worry not, we've got you covered. Here's our roundup of the week's top stories, sorted by popularity.
---
Xiaomi reveals it sold 57.36 million phones in its first three years of operation today as the company launches a new flagship smartphone.
---
Here are all the facts, stats, and specs – and a bunch of photos – on the Xiaomi Mi4 that was unveiled today.
---
Crowdtivate is a rewards-based crowdfunding site by StarHub where projects are selected by a team. The projects could receive further support from the telco.
---
GrabTaxi executive and part-time model Natasha Bautista shares what it's like to be an attractive woman in tech.
---
Framed is more than a high-end digital art frame – it's the vehicle for an online digital artwork marketplace.
---
If you're new to Bitcoin mining, here's a guide that explains how it works and how you can get going.
---
Xiaomi's new flagship phone, the Mi 4, was revealed in Beijing yesterday, and Tech in Asia was on site to get a hands-on demo.
---
"Hidden Chat" allows the user to have private chats with friends which will be automatically deleted within one minute.
---
Who are the early bird investors making big bets on Indian startups? 500 Startups tops the list, followed by Blume Ventures, Accel Partners, and Kalaari Capital
---
Investors are quick to show interest in Indonesia, but very few actually decide to jump in with both feet, as the country poses a high risk, high reward value proposition. Nevermind the buzzwords and stats that get thrown around about Indonesia by the global investment community.
---
Ecommerce titan Alibaba has a new social network. It's a sort of Instagram that's based around tagging brand names that appear in your photos.
---
Fatfish calls itself an "internet ventures accelerator". It acts as a strategic investor in companies by providing funding, network, and resources to increase the growth of their businesses.
---
This website wants to act as API to the presidential election counting needs in Indonesia.
---
India's ecommerce poster-boy Flipkart has raised over US$1 billion, and the announcement on this will be made in a week's time, The Economic Times reported.
---
Submitting an order from Edaixi's website, native app, or WeChat account will dispatch a courier to pick up the laundry and bring it back clean within 72 hours.
---
Startups in consumer tech love solving first-world problems, and crowdfunding sites like Indiegogo and are playgrounds for high-tech products of dubious utility. Startups making remote controls for remote controls, smart kegel trainers, and sleep-optimizing LED lamps will regularly grace the pages of Indiegogo, and Kickstarter's front page makes for great mindless entertainment alongside BuzzFeed and Reddit.
---
The newest Q2 2014 earnings release from Facebook shows yet more strong growth for the social network in Asia.
---
Japanese startup GLM partners with racing car manufacturer TommyKaira to create electronic sports cars.
---
Indonesia's biggest tech startup conference is now back for its third edition in the capital city of Jakarta.
---
Earlier this afternoon, China-based phonemaker Xiaomi announced the end of its first-ever flash sale in India. According to a Facebook post, a batch of the company's high-end Mi3 devices, retailing at RS13999 (about US$230) sold out in 38 minutes.
---
For other ways of reading us, try our tailored RSS feeds, or find us within Flipboard.
This article refreshes daily. Check back often to see what's the latest on Tech in Asia.

Facebook Conversation
comments