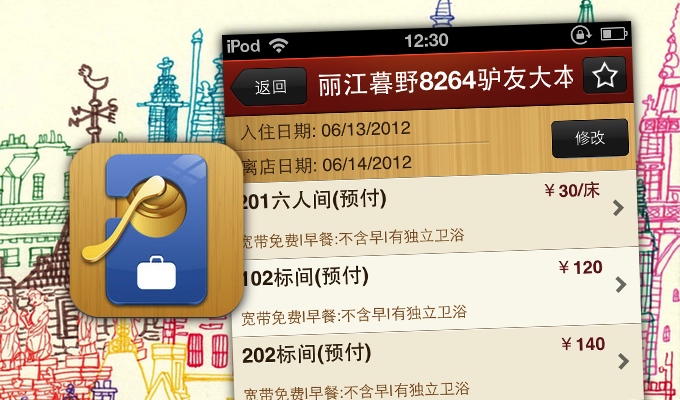 Last year we were so impressed by the Hotel Finder app that we made a video demo of it (embedded below). And today we learn that the location-based e-commerce service is expanding even more, now adding 20,000 hotels to its catalog to bring the total up to just over 50,000.
With this, the startup app – made by the Innovation Works-backed IkaMobile – has more places to crash than are offered by either eLong (NASDAQ:LONG) or Ctrip (NASDAQ:CTRP). The new additions are mostly budget hotel chains and hostels, such as the one in the above screenshot which has dorm beds for as little as 30 RMB (US$4.70) per night. Indeed, nearly all new hotels – 800 of which are in pricey Hong Kong – listed within Hotel Finder have rates of less than 300 RMB ($47) per night. It brings a welcome plurality of choice for Chinese travelers, and also caters for the needs of growing numbers of local backpackers.
The LBS app still has high-end choices, of course. Since we last looked at Hotel Finder, it has eliminated the need to call the hotel to do the final stage of booking. Plus, it now has versions of its app for iPhone (iTunes Store link) and Android (Google Play link) – not just the iPad iteration you see in our hands-on video here:
[Source: LBSvision - article in Chinese]
Have Your Say!