It's an early Christmas for three startups and a triple turkey for the Golden Gate Ventures (GGV) team this morning, as it announces its inaugural investments in Coda Payments, RedMart, and TradeGecko.
Some of our readers might recall back in February where we reported that GGV, had set up a US$10 million venture fund focusing on startups in Southeast Asia. These new investments appear to be the result of that, although, the individual investment amounts were not revealed. According to to GGV, the decision was a careful and thorough one. It took more than a year of researching, meeting more than 400 teams, and hosting events to eventually decide.
On the selection process, Vinnie Lauria, founding partner at GGV, said:
We selected these investees for two reasons. First, for their strength as high-growth start-ups that are already impacting regional buying and selling behaviours positively and expanding e-commerce in Asia. Second, because they plug us into a market of more than half a billion people. Southeast Asia sees 650,000 new internet users come online each month. Smart mobile devices are the future in this part of the world and our portfolio puts us right at the heart of the mobile space.
So what do the three startups do, and what is so attractive about them in the eyes of the GGV team?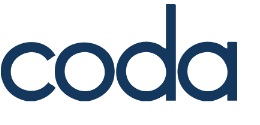 Coda Payments deals with micropayments, offering a hassle-free solution for users to make online purchases through their mobile accounts. Coda Payments CEO Neil Davidson tells us that the new money will be used to support the development of the platform and go-to market activities.
You probably won't be able to find out much information on Coda, other than it being the first recipient of Japan's GMO VenturePartners latest fund (GMO VP III), since it has not launched yet. But Neil told us that the startup will officially launch with its first operator partner in Indonesia next January. Taking full advantage of GGV's positioning as a Southeast Asia specialist, Coda also looks to expand across the region for the year 2013.
Vinnie has full confidence in the team on its partnership in Indonesia too:
Even in the US, you have more than Paypal. You have Google Wallet and Amazon. So a country like Indonesia will definitely support multiple payment systems. There is definitely room for multiple players. Payment is the bedrock for any startups to exist in this ecosystem.

RedMart is no stranger to some of our readers. RedMart is an e-commerce site made for busy bees to purchase non-perishable goods and it delivers right to your doorstep. It has also attracted investment from Skype co-founder and angel investor, Toivo Annus.
According to co-founder Roger Egan, the gross annual run rate revenue is a whopping S$3 million (US$ 2.46 million) and the company is fast approaching profitability. It also helps that the capital requirement for building robust, sophisticated logistics along with the technology infrastructure has been surprisingly low.
The team will be using the investment money to build both its technology and physical fulfillment centre required for its scaling efforts. As for RedMart's expansion plans, Roger tells us:
We do plan to expand internationally and are currently evaluating potential Southeast Asian cities [to expand to,] as opposed to entire countries. However, we must first establish a strong foundation in Singapore. The Singapore grocery market is US$ 5.2 billion, so there is plenty of opportunity for growth here.

We'll move as quickly as possible to capitalize on the tremendous opportunity in the region without risking distraction from getting the basics right in Singapore first.

TradeGecko is a Software-as-a-Service (SaaS) for businesses to manage their inventory, orders, and customers. The Singapore-based startup is also one of the recent JFDI-Innov8 2012 Bootcamp program graduates, and is run by three founders from New Zealand.
And it was also the Kiwi founders who impressed GGV. Vinnie elaborates:
First the team. [TradeGecko has a strong] technical team giving back to the community. I see them hitting a global trend with the indie retailers being able to find and connect with the wholesaler in today's on demand world.
These three investments neatly wrap up the year 2012 for GGV team. It has aggressive ideas for the upcoming year, and is planning more than ten investments for the year 2013.

Facebook Conversation
comments