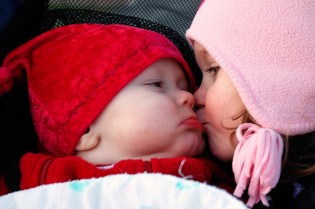 The Global Mobile Internet Conference (GMIC) is run by the good folks from the GWC. Tech in Asia and GWC are pretty close – you know, informally – and we help them and they help us whether we're in Beijing or in Singapore.
GMIC is also one of the first few conferences I attended in Beijing, where I first saw China tech luminaries like Tencent's Pony Ma and Xiaomi's Lei Jun. So the GMIC is a must-attend conference for me each year. This year, we thought of working closer together where they help to promote our Startup Asia conferences in China while we help them promote GMIC in Southeast Asia.
A couple of reasons why we wanted to work with GWC's GMIC:
China is a huge market and we understand that there are regional companies who are intimidated by her sheer size and cultural differences. GMIC has a good mix of international and local folks to help you get started in the Chinese market.

GMIC has great content and people attending. Say for example, if you want to work with Tencent, Sina, GREE, or DeNA in China, they usually have booths at GMIC and are more than willing to work with you if you come in sincerely and offer great value. We have gotten quite a few valuable contacts ourselves while being at the event for the past two years.

GWC has a pretty solid team formed up by local and international people. We generally want to work with nice and sincere partners and we think they are pretty cool to work with. Plus, they are happy to help foreigners connect with folks in China. They have also given us some complimentary booth and tickets for our soon-to-be top three Startup Arena winners.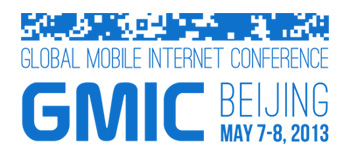 Last but not least, if you're a startup looking to explore the Beijing market, you might want to give G-Startup, GMIC's pitching competition, a shot. Some of the startups who participated in G-Startup include Phewtick and Between.
See below to find out how you can enjoy a 25 percent discount for GMIC's main stage and side stage passes:
Go to GMIC's registration page here.
Select desired amount of main stage and side stage passes.
Enter the code GMIC-GM7238PX and confirm.
For startups who want to join GMIC, you can contact GWC's Mr. Gurpreet Singh to enjoy a 60 percent discount.

Facebook Conversation
comments