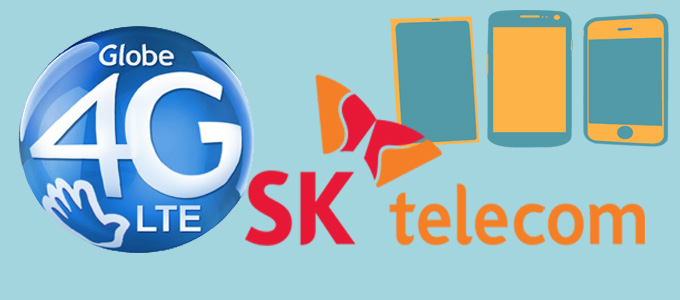 4G LTE is the new trend when it comes to mobile internet browsing. But do you wish that you could use your roaming number and have the same LTE experience when you're traveling? Well, if you're Korean or Filipino, you're in luck! The Philippines's Globe Telecom is expanding its LTE services internationally and has announced that it will soon provide LTE roaming services to Filipinos travelling to South Korea, and Koreans travelling to the Philippines.
To make this happen, it has forged a partnership with SK Telecom and tapped global network services provider Aicent for its LTE Roaming Exchange solution. This move will help Globe subscribers have a seamless LTE connection while in South Korea, and Korean SK Telecom subscribers in the Philippines can do the same.
Why Korea? The telco cites figures from the Philippines' Bureau of Immigration showing that close to 1.1 million South Korean tourists visited the country in 2012, making South Korea the top source of tourists to the Philippines.
Globe Telecom head of international business Rizza Maniego-Eala says:
By creating a roaming bridge with SK Telecom through Aicent's LTE roaming solution, we are able to broaden our LTE coverage to South Korea, allowing subscribers to enjoy seamless and high-speed broadband and mobile data services.
This partnership is not the first for the Philippine telco, as it also partnered with China Mobile Hong Kong late last year for the same LTE international data roaming service. Globe says it is looking to expand further with operators from Australia, Singapore, the US, Japan, Canada and the Middle East.
Its rival in the Philippine telco space, Smart Communications, has also followed in this direction and offered a similar service through its partnership with Singapore's StarHub late last year.
(Editing by: C. Custer)

Facebook Conversation
comments