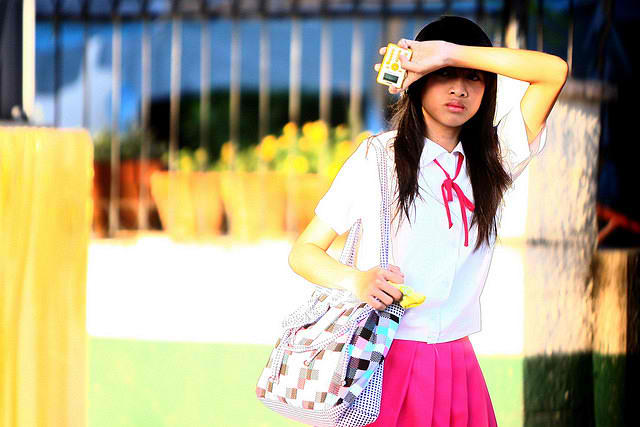 Around 1.5 million children are not in school in the Philippines. It's a huge problem that needs fundamental solutions, but perhaps technology can start to help right now.
The global organization for mobile operators, GSMA, has seen that mobile devices can aid children in learning. That's why GSMA has partnered with Philippine government institutions like the Department of Education (DepEd) and the Technical Education and Skills Development Authority (TESDA) to further understand the local education scene. Despite competition in this space, telcos including Digitel, Globe Telecom, and Smart Communications, have also joined together to help.
Out-of-school-youth in urban areas
The Philippine education project will be under an on-going project of the national government called "Abot Alam" (to give knowledge). It will focus on helping those in underserved areas and geographically-isolated communities.
DepEd undersecretary for external linkages, Mario Deriquito, says there are many who live in far-flung areas among the out-of-school youth population. He adds:
Because these young people have been out of school for several years already, they have lost the appetite for learning so we need to make it interesting for them. We cannot just invite them to come to the classroom and listen to a teacher. We are sure that they will be more interested if we use mobile technology to deliver the lessons.
Educating youngsters through mobile devices and applications is something we've already seen in Asia. For this particular project, Fernando Esguerra, OIC for corporate social responsibility at Globe, says the collaboration between the government agencies and telcos will begin with creating an online portal that can run across various platforms such as PCs, tablets and smartphones.
Educational content from DepEd's alternative learning systems and Tesda's technical vocational education will be accessible to the enrollees. Since feature phones are still largely used in the Philippines, the portal will also be accessible via SMS instructions or voice recordings. The program expects to initially reach around one million out-of-school youth. Enrollees in the program will be given the equivalent degree program of the government institution involved.
High mobile penetration
The project does not provide mobile devices. But GSMA believes this project will work in the Philippines given its high mobile penetration rate: for every 10 people, nine own a mobile phone. So it's likely that children who lack the means to go to an actual school might own a mobile phone.
GSMA's role in this project is to advise and provide support to the respective organizations in the Philippines. This initiative – forming part of its vision of a connected life – is a global project of the organization that is now expanding to the Philippines.
According to GSMA's head of Asia, Irene Ng, "the Asian m-Education market is projected to reach $6.8 billion by 2017."
Given kids' attachment to their mobile phones, if a project like this can succeed, it can truly contribute a lot to the mobile education market in the region. Plus, it will be interesting to see this project as a game-changer in making more education-related platforms in mobile devices – especially ones that are more affordable.
(Source: Newsbytes | Photo: Yahoo)
(Editing by Steven Millward)

Facebook Conversation
comments