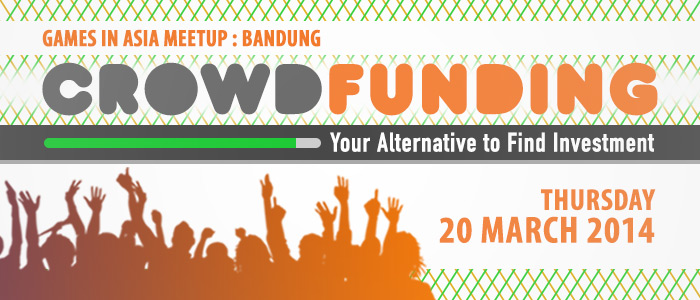 Next week, Games in Asia is ready to bring you our second meetup, located in Bandung, Indonesia. This meetup will focus on crowdfunding. We believe that many game developers, especially in Indonesia, still don't know the secrets of crowdfunding and how to make it work.
Long before crowdfunding was a thing, developers relied on investors or bootstrapping their games. But now crowdfunding is a popular trend that's open as a source of funding to virtually everyone. Rachmad Imron from Digital Happiness will share his story about getting funded through Indiegogo, and will teach the audience 'Crowdfunding 101′.
When the DreadOut demo was released by Digital Happiness in April last year, it instantly became a global sensation amongst horror fans with almost 150,000 downloads within a week. Digital Happiness was the first Indonesian game developer funded through an international crowdfunding service, and also the first to be given the chance at global distribution via Steam.
You are invited to join us and learn from the expert on March 20, 6:30pm, at Bober Cafe Tropicana (see below for address). Tickets for Games in Asia Meetups are free, but you do need to reserve a spot. Grab yours now while they're still available!
Agenda:
6.30 – 7.15pm: Registration and dinner
7:15 – 8.00pm: Keynote: Crowdfunding
8.00 – 8.30pm: Q&A
8.30 – 9.00pm: Networking
Venue:
Bober Cafe Tropicana
Jl. Sumatera no.5, Bandung, Indonesia
Panelist: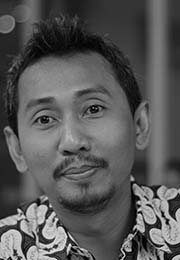 Rachmad Imron is the president director of PT Digital Semantika Indonesia (Digital Happiness). As a founder of the company, he also takes the role of game producer. His passion for 3D and video games started as a lecturer in several universities while building his own 3D production house and business as a graphic design consultant. His involvement in video games started when producing a 3D engine called Simulasi Aktif Mobil Real Time (S.M.A.R.T) for Indonesia's Ministry of Defense in 2004. In 2012 he founded Digital Happiness under PT Digital Semantika Indonesia along with his first IP, DreadOut.
(Edited by Steven Millward)
Have Your Say!