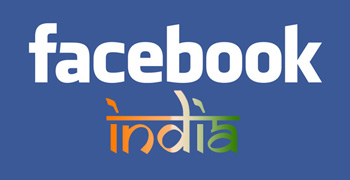 Facebook is huge in India and will probably overtake Indonesia as the second largest user nation in the near future. With a massive number of users – 28 million of them – many brands are also employing the social network to use it as a customer engagement platform.
So for the month of June, thanks to the folks at Buzzref, a Facebook page analytics tool, we look at some of the most interactive Indian brand pages on Facebook. Lord Ganesha took top spot for June, followed by MTV Splitvilla, and Meri Maggi.
---
Top 10 Most Interactive in June
---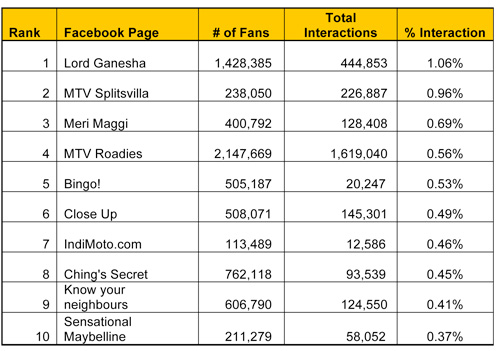 Here's an analysis by Buzzref:
The top three brands in the month of June – Meri Maggi, MTV Splitsvilla and Lord Ganesha have one thing in common – they are strong offline brands too.
But they have not left it at that and have been busy engaging their audience. Lord Ganesha has a whooping 1.4 million fans while MTV Splitsvilla has only about 238,000. Their posting strategies are fairly similar with about 3-4 posts per day.
But while Splitsvilla posts include links, photos, status updates and videos, Lord Ganesha focuses only on links & photos. Even so, on any given day in June, Lord Ganesha had about 15,000 interactions to its posts (mostly likes), double that of Splitsvilla which gets about 7,500 interactions on average from its fans (majority being comments).
Overall, the amount of interactions are higher for a photo post than a link post for both of the pages. Apart from that, Splitsvilla's status updates also receive a lot of attention from its fans. So yes, MTV Splitsvilla is doing a pretty awesome job thanks to its high sex appeal. Meanwhile, for Lord Ganesha, it's simply a widely believed & loved god in the country.
Note: Percentage Interaction is defined as the average number of fans who interacted with a particular feed either through 'Like' or 'comment'. We've taken a 1 month rolling average for calculation. For this analysis, only brands with more than 100,000 Fans were considered

Facebook Conversation
comments