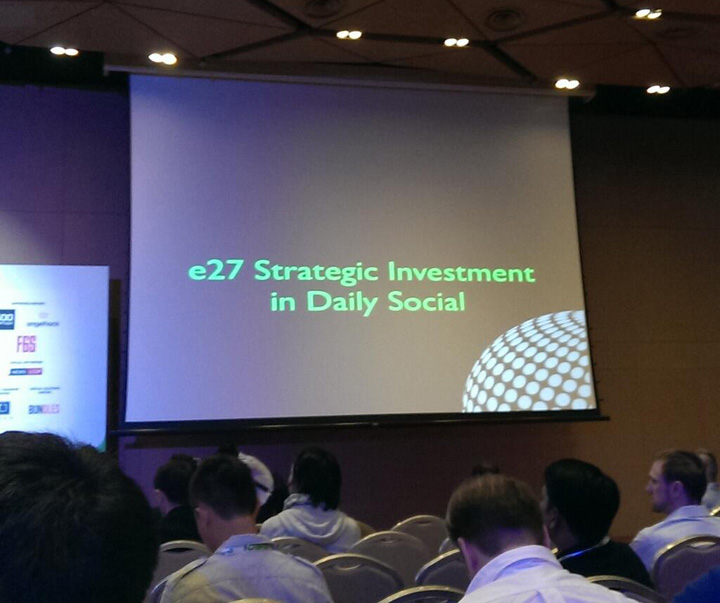 This morning at e27's Echelon conference, CEO and co-founder Mohan Belani announced that the company has made a strategic investment in Indonesian tech media site DailySocial, which is founded by Rama Mamuaya. In addition to that news, e27 is also establishing a joint-venture with Hubba in Thailand to form e27 Thailand.
There's no press release as of yet. Only this from DailySocial which noted that what was written on April's fool day is more or less what people can expect out of the investment/merger.
We have reached out to e27, DailySocial, and Hubba for comments and will update if we hear back.
(Image Credit: @dondyb)

Facebook Conversation
comments