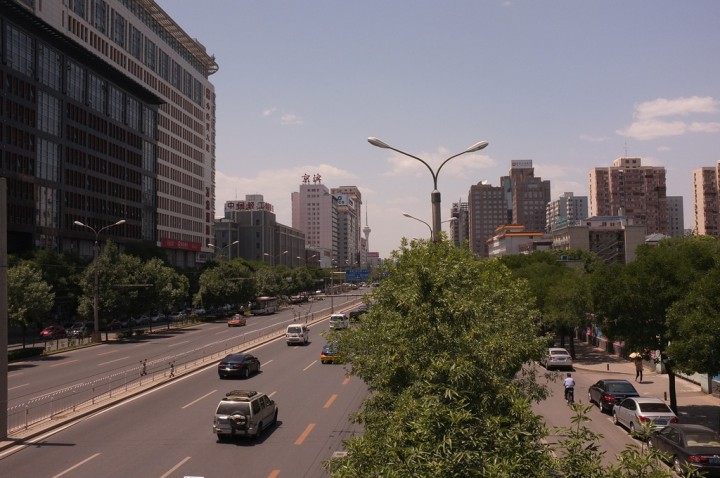 Earlier this month Tencent announced that it would invest $448 million into former rival Sogou, merging the latter firm's search technology with Tencent's own Soso search service and integrating the infrastructure into Tencent's internal system.
Tencent's 'Soso' brand doesn't just include search, however. It also includes an online maps and street view service.
Today Tencent has confirmed that Soso Maps (and its Google-esque street view) will live on, albeit under the name "Tencent Maps and Street View" (translation our own). The significance here is that while Soso search is effectively being handed over to the Sogou team, its maps technology will remain firmly in the hands of Tencent.
According to Techweb, sources familiar with the matter reported that Soso is currently collaborating with representatives from Beijing's 798 art district to add bars, restaurants, galleries, and other such locations to the service. Tencent will continue to carry forth similar collaborations with an eye toward increasing Tencent Maps' adoption rates.
Soso Maps currently covers 100 cities in China including all the provincial capitals – which is no small feat considering this is China, and the service launched only in late 2011.
We'll have to wait until at least October to see if Tencent's rebranding entails a stronger push for its maps service, or if it's a name change and nothing more. This might actually be the first stage of Tencent killing off its Soso brand, which hasn't had much impact on Chinese consumers.
The maps service space in China is already quite competitive. Autonavi, the mapping service that Alibaba owns a 28 percent stake in, led the mobile mapping space in 2012, and while last August the company announced it was approaching 137 registered users (62 million of which are monthly active users), its revenues are shrinking.
Baidu Maps, meanwhile, was approaching 200 million users as of last August, though it launched its Street View service just last month, more than a year after Tencent's did so.
(Source: Techweb)
(Image Credit: indi/Flickr)

Facebook Conversation
comments