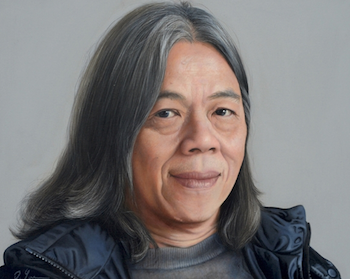 Toto Sugiri is a veteran in the Indonesia technology scene. But not many people know his story and the things he has done over the past three decades as he maintains low profile and shies away from media attention. Some may know him as the founder self-funder of Indonesia's first tier four data center, DCI; others may know him as a mentor in Founder Institute Jakarta; but fewer may know this 60-year-old entrepreneur is the founder of the 900 man Sigma Group that was acquired by Telkom Indonesia in 2007, or what he went through and his entrepreneurial journey.
A corporate man
Toto completed his masters in computer engineering in Germany and returned to Indonesia in 1980. He started as a software engineer at an oil company and also ran his own software development startup before joining the bank his family owned. In the bank, Toto assembled his team and built customized software to help the bank computerize. This made his family's bank the first few in the country to transact on computers. He was promoted fast. Despite the impact he brought to the bank, he detested the job as there was a lot of unhealthy politics in the hierarchy; it wasn't a meritocratic organization.
In addition to the unhappiness, Toto was pushed away by his desire to be a software provider whose product could help companies. He quit the lucrative bank job in 1989, his sixth year there, and started his own company. It wasn't a difficult decision as his subordinates and his wife were very supportive.
Startup life
When I quit my job, five of my guys followed me to start this small company. At the start, we only had money enough for ten months of operation. If we didn't get any money within the ten months, we would have run out of money and needed to find jobs together. Despite the risk, everyone wanted to give it a shot. We started the company, Sigma. In engineering, it means the sum of everyone. We started with a simple goal of being a software company that has a product that is used by more than 10 companies. It was that simple.
Getting the first customer is always hard. Toto shared that he was very lucky to secure his first customer- a bank- after just two months in operation. He shared that being in the banking industry for the past six years made him reputable in the banking industry and people know him. This helped.
As a new local player, nobody believed in us, but one bank gave us the chance to compete for their project. We discussed with the bank on how we could help integrate the software and train their staff to use it. We also shared that being a startup, we could not afford to buy the servers needed and required the bank to purchase it. At same time, we also negotiated to hold the copyright to the software we built so we could sell it to other banks. Being honest and forthright made the bank trust us and they gave us the project. With this deal, Sigma became profitable in its first year of operation.
Scaling and growth
At end of its first year, Toto gathered his partners:
We had a meeting and we discussed what everyone wanted Sigma to achieve in three years. We set the rule that all must respect each other's goals and no one is to question anyone. One partner started: I want this company to be a 300 man company. Another partner continued: I want an office building with modern design so people are happy at work. Toto then shared his: I want to have a least one overseas bank using our software.
With these goals, Toto framed the paper in front of his desk and took these goals as the compass for every business decision he made. By year three, they achieved every one of the goals and Sigma grew exponentially. At one point, more than 50 banks in Indonesia used Sigma's software. This made Sigma highly profitable.
Besides continuing to scale Sigma to greater heights, Toto is also concerned about the well being of his staff. He encouraged them to be entrepreneurial and Sigma would fund or provide loans for them to start. At its peak, Sigma has 15 subsidiaries that were started by his own staff.
Tough and trying times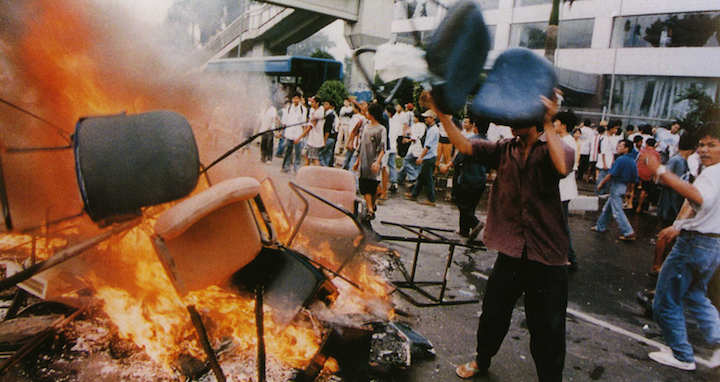 From 1989, there was a decade of exponential growth and life was rosy. But by 1998, all that had come to a halt. Political unrest and a financial crisis hit indonesia. That was a chaotic period in Indonesia that saw countrywide demonstrations, racial riots that killed thousands, the Indonesian currency becoming a sixth of its value, people's savings became worthless, commodity prices shooting up, and many banks closed down. In such times, most businesses would have folded and their owners fled far away. But Toto knew he could not flee as his hundreds of staff needed him here. He relocated his wife and daughter to the U.S. and returned to continue Sigma's operations in Indonesia.
Toto Sugiri's thoughts during those troubled times:
For us, the real entrepreneurs, we don't take loans from banks; we use our innovation to find our capital. Being so, we are safe financially and we have savings in US dollars in our reserve. We knew that during this crisis, we wouldn't have any business from Indonesian companies during the next two years.
Let's stop crying – the whole country was crying and mourning – and think about what we can do next. […] I thought about software development services. Let's try to grow our market in the U.S. or wherever.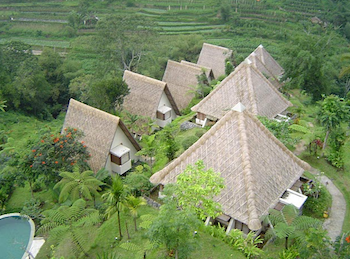 Toto bought houses and built offices on Bali island as that was the safest place in Indonesia then. He got his staff and their families to shift over so as to ensure their safety and started Balicamp- a subsidiary of Sigma that focuses on software development and customization for international companies. This was a successful move and they got many US and international clients. Despite some disturbing events such as the dot com crisis in early 2000 and the Bali bombing in 2002, Sigma Group continued its growth to become a 900 man company. In 2007, the Sigma Group was involved in a high-stakes takeover by sovereign-owned Telkom Indonesia, as the state wanted the technology company to develop the country's technology infrastructure. Seeing this as a greater purpose for his two decade old startup, Toto part company with his lucrative company.
From the early days of Sigma, one could see that Toto's focus was less on money and more on how each of his staff could become successful and comfortable. Now, Toto has started and self-financed a 200 million dollar tier-four data center, DCI. He leaves the management of this new project to youth and takes up just an advisory role. Besides this, Toto also dedicates some of his time to mentoring young entrepreneurs at Founders Institute Jakarta and doing angel investing.

Facebook Conversation
comments