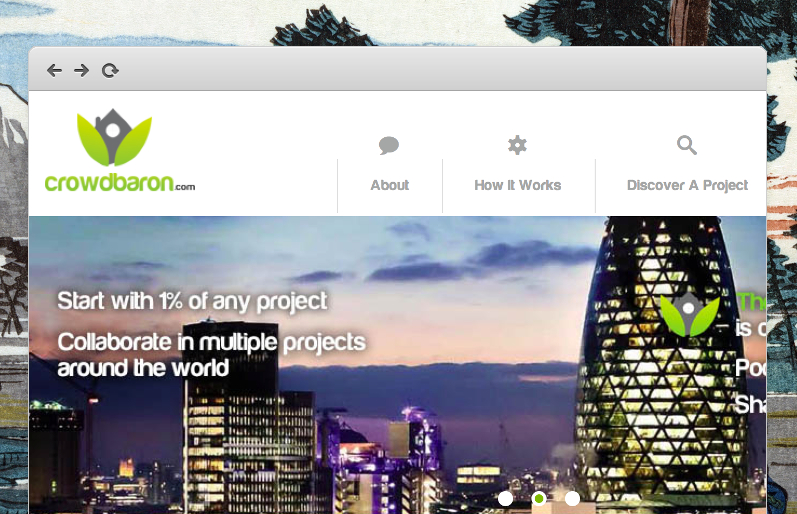 Crowdbaron, a Hong Kong-based startup that wants to make it easier for people to make partial investments in real estate, has secured funding to help it grow. The unspecified amount of funding is from Grow VC Group.
As we explained in our profile of the startup earlier this year, Crowdbaron is not a sort of timeshare scheme, so you won't be staying in the apartments or villas in which you have a stake. This is purely for the profit. So you can spread the risk, Crowdbaron lets you take as little as a one percent stake. It's aimed at people who want to bolster their personal investment portfolio but who don't have the means to buy a whole property as a form of investment. Aside from making a profit from rising property prices, Crowdbaron investors can also earn revenues from renting out their properties, which will be unfurnished to save hassle for the crowdfunded landlords.
London is the place to be
Founder Saeed Hassan tells us that Crowdbaron now has 500 registered users who have collectively built up a property portfolio worth an estimated $3 million via the service, all in London properties. That's a fairly small number and it's still early days, but Saeed says that next month's investments by its users will be double the level of the previous month.
Crowdbaron currently has seven real estate investment opportunities, all in mid-range apartments across London. But some are fully funded already, and so the site's users are awaiting new projects to open up.
Saeed explains of the site's user-base:
Approximately half of all visits have been from Hong Kong, though we are now seeing an increase from UK users, as they tend to search for high profile developments in London and land on Crowdbaron. Singapore is another growing market, which isn't a surprise as many Singaporeans already buy London real estate using traditional methods.
The startup team has received requests from developers in Brazil, the UK, the US, Turkey, India, the Philippines and Australia, and some of these real estate projects might make their way onto the site for crowdinvesting in due course.
Saeed says "the collaboration with GrowVC will allow us to strengthen our service and expand our footprint further into more mature crowdfunding markets in Europe and the US through their networks and experience."
(Editing by Paul Bischoff)

Facebook Conversation
comments