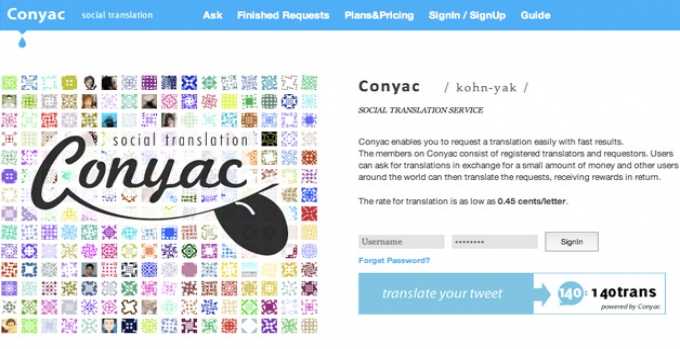 We've talked about Japan's crowd-translation service Conyac.cc as recently as four days ago when the company participated in Myojo Waraku festival. The company's pitch impressed the judges there, and we thought readers might want to check out the company's progress so far. We caught up with both Tomohiro Onuma and Naoki Yamada, the founders of Conyac, via email to talk about their plans.
Tomohiro shared a few recent statistics about their service. He said that there are over 7,000 translators and 5,000 clients on the translation platform, an increase of 2,000 users compared to last year. Broken down by nations, its user-base looks like this: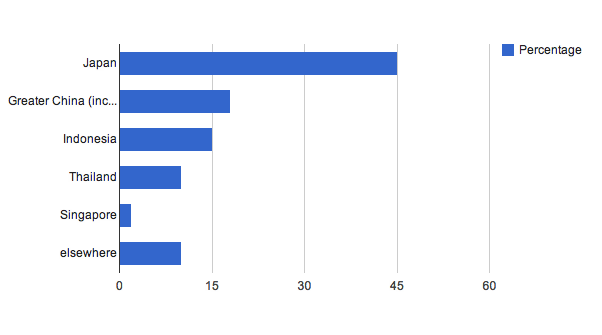 The company is showing promising growth in terms of sales and translation requests over the past year. Naoki explained that Conyac's number of requests is increasing every month. Back in January 2012 it had 1,000 monthly translation requests, while now it receives about 20,000 per month. He says that their focus is not on the number of users, but on the number of translation requests and active user percentage. Their monthly request target by March 2013 is 50,000. Naoki adds:
We are now especially focusing on the east Asian market. We have increasing numbers of translators from SEA [Southeast Asia]. Conyac is a great solution for localization.
Since receiving seed investment from Samurai Incubate early last year, the company has received other investments from NGI Group (now called Motion Beat) and Skylight Consulting at the end of last year. Now the company plans to start looking for series A investment over the next year. We wish them the best of luck.

Facebook Conversation
comments