Analogies are rife in the startup world. Investing in startups has been likened to playing poker, while seeking a co-founder is like finding a husband or wife.
Kevin Hale, founder of Wufoo and partner at startup accelerator Y Combinator, has some analogies of his own. At a keynote speech at Techventure 2013, a conference in Singapore for venture capitalists and startups, Kevin put on his founder hat and shared his experience — he sold online form builder Wufoo to SurveyMonkey — on how to build a product and grow a company.
First impressions matter – a lot
To stick with the dating analogy, just like how potential partners are judged initially on appearance, potential users care a lot about the look and feel of a website, especially in an age where the web and mobile industry is becoming hypercompetitive and simply being "functional" isn't going to set a product apart.
Looking beautiful is important, but it isn't the only way to stand out. Great copywriting can help a lot too — kinda like when a lover writes a mushy poem to the object of his or her affection.
Not just about the landing page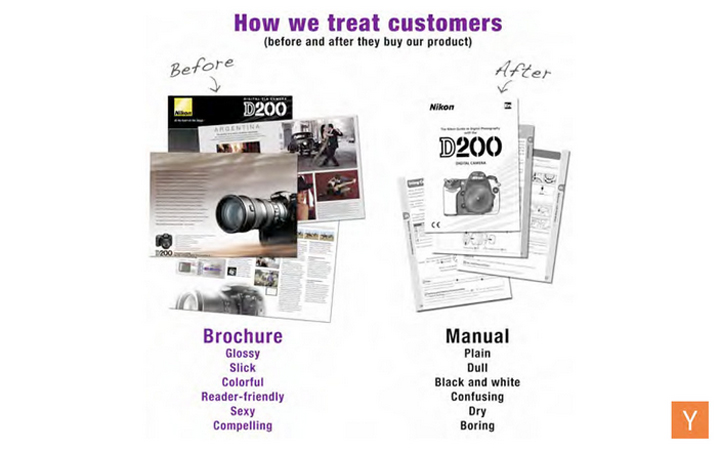 Here's the problem with many relationships: While guys may shower women with attention during the chase, they'll sometimes take the relationship for granted thereafter. In the same way, many startups pay close attention to superficial design elements like landing pages, home pages, and so on, while neglecting the other stuff that matter, like FAQs, documentation, and follow-up emails:
When creators lose touch with users, divorce happens
When no energy is put into a relationship, atrophy happens. That is why at Wufoo, Kevin and team practiced support-driven development, a concept where every single member of the team participates in customer support, at least in the early stages of a startup.
In Kevin's own words, it involves "injecting humility, accountability and responsibility into the development process by making sure the creators are also the supporters. If I'm going to build this, how does it affect me later when I have to support the user?"
While Y Combinator founder Paul Graham once wrote an essay about how founders need to do things that don't scale in order to crank the engine and achieve high growth, Wufoo had found a way to scale customer support and engagement.
It created an in-house app to manage support requests, as well as a tool that detects how long users have been away in order to alert users to the latest features and developments.
Some things, however, still need a personal touch. That includes the numerous handwritten letters that the team has sent to users, some of which were eventually uploaded by surprised recipients:
For Wufoo, the end result of looking after its users has been positive growth. After raising only $118,000, it exited at $35 million.
View the full slides here.
(Editing by Josh Horwitz and Anh-Minh Do)

Facebook Conversation
comments