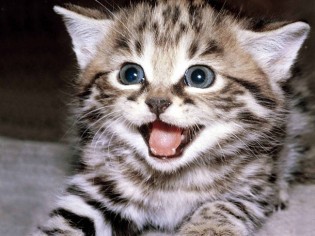 Several recent life events have led me to write this article.
Suddenly landing on the cusp of graduation from a local university, employment and work have become a real issue. It's no longer something that can be put off.
As my peers stress over interviews and landing that dream job in a big multinational, it hit upon me: why are we doing this? Is the era of 'bigger is better' not over? Are we not the generation that grew up with individuality? Why then, are we orientating ourselves towards massive organisations with stoic cultures?
This is the hard truth – fewer than 13 percent of Harvard's graduates want to work in a startup. Needless to say, this figure would be even smaller in Asia.
Having once been part of that 87 percent and having worked at a number of multinationals, I can honestly tell you that it's not for everyone. It certainly wasn't for me.
Change comes slow in an organisation with more than 10,000 people. Most of your job revolves around processes handed down from predecessors, and innovation is limited to that of the research department. All that talk about intrapreneurs – they're unicorns; it's just not happening. Of course, this isn't reflective of all firms.
Today, I still dream of being called a Googler, but I can assure you that the vast majority of corporate life will reflect my previous experience.
With that, let me share with you the three greatest benefits of working in a startup. I reference Dan Pink's thoughts here in describing our startup experience.
1. Autonomy
I cannot stress how amazing freedom is. As Start Now moved from just two co-founders to a team of seven brilliant individuals today, we still maintain the same culture of autonomy. There is no formal work time, no strict dress code, no need to fill MCs, and what not. In fact, one of my colleagues is remotely working in Tanzania, Africa, right now as she explores the vast African savannah.
This is a very important benefit of working in a startup. It's not about having more time to run personal errands, or the privilege of shopping on an empty Orchard Road, but more about tailoring working hours to our own predisposition.
Our development team is the most efficient between midnight and 8am, while I wake up early without fail to clear my emails. Often, we are more productive on a Sunday afternoon than a Monday morning. Say goodbye to Monday blues for us!
And as our team grows, you can be assured that this tent pole of our firm, and of startup life, is something we will fight to preserve. It might mean us not becoming a huge firm, but that doesn't matter – we can each work when we want and where we want. We're all kept happy and working at our optimum, which in turn makes for a much more productive company overall.
2. Mastery of a range of skills
Working in a startup involves a whole different set of skills from most corporate jobs. In fact, I would go so far as to say that process-driven workflow is something that most of us hate. Think about it – did you ever enjoy copying lines when you were young?
Truth be told, there is still a significant amount of process work involved in a startup job; websites need to be coded and proposals need to be written. However, the difference is that the process work doesn't frame your job. Rather, it is the mastery of a range of skills; skills that you may already have and new skills that can be developed.
We as humans have a desire to continually improve our skills. In a startup environment, we face existential crises daily. Some days it's an outraged client you must manage, others you spend in long meetings, bouncing ideas off each other and bringing projects to life. Additionally, you are often thrown fully into managing these crises. All these experiences contribute to your skillset, and allow you to effectively master them.
3. Purpose
Lastly, and perhaps the greatest motivator of all, purpose. I am so fortunate that my startup focuses on the social sector in Singapore and our day-to-day work involves real change and impact. But beyond my firm, every startup that lasts does so because of purpose. I could rattle off a list of them, but I'm sure you already have in mind a friend who runs a small but amazing firm because he or she is making a difference in someone else's life.
Without this purpose, there is no difference between working in a startup and a larger firm. Listed companies have the sole purpose of maximising shareholder returns and not everyone will feel aligned to this. More often than not, you end up being driven by salary. In the startup world, however, the purpose is ever present.
You don't have to be a founder to feel it. Just by being in a small, committed team, you will feel the sense of excitement and drive as you reach for this communality in solving life's next problem.
The startup life isn't one for everyone. Without a doubt, you will be earning at least 20 percent less in a startup job compared to a traditional career. Factoring in risk and job instability, the cost-benefit analysis weights are even worse. Yet, even with all that, I dare say the overarching benefit of any one of the three factors is enough for you to choose the path less taken.

Facebook Conversation
comments